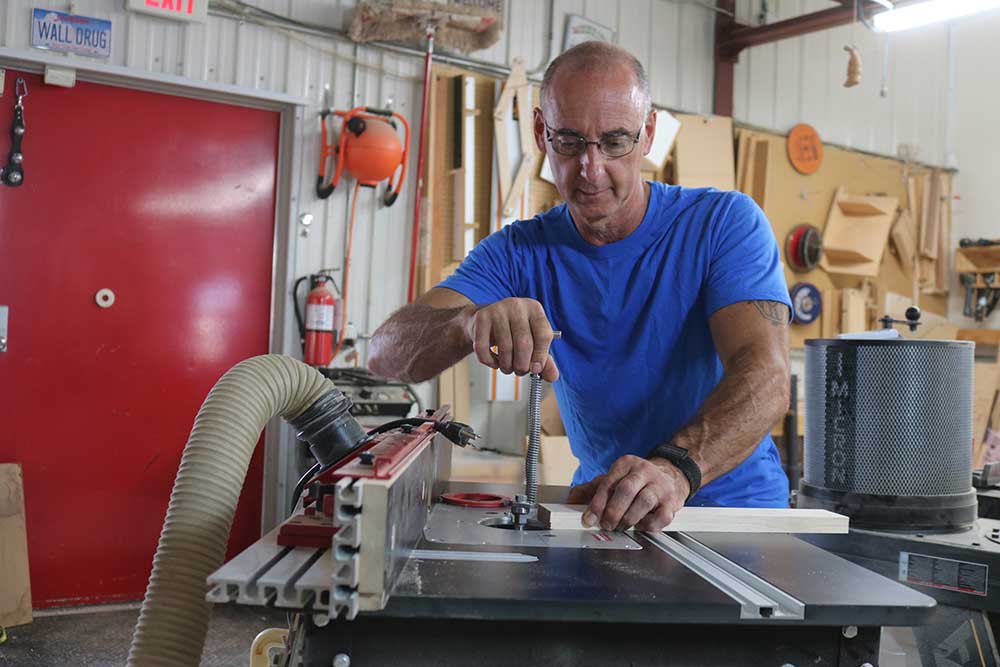 2023 Product Showcase: Bits and Bits
George Vondriska
When it comes to choosing router bits for your work you need to make sure you're selecting the right bit for the job you're trying to do. Upcut, downcut and compression router bits have distinctly different applications. This video will help you choose the right bit.
They're all spirals
All of these bits are spiral router bits. I love spiral cutters because of the great surface finish they provide. Spiral bits provide a shearing cut, and that's how we get that great finish.
Using the bits
These bits can be used in a hand-held router, router table or CNC. They're equally effective in any of those tools.
Speed matters
CNC users very commonly adjust the rpm of their spindle or router to match the work being done and bit being used. Woodworkers don't seem to think of this with hand-held routers and router tables, but they should. 16,000 to 18,000 rpm is a great range for these bits.
Upcut
Uput router bits look a lot like a drill bit. As you spin the bit you can see that the flutes will evacuate chips from the cut. They're great for mortises and similar cuts.
Downcut
When you spin a downcut router bit the flutes compress the cut surfaces. This makes them a great choice for anything with a fragile, chip-prone surface, like veneer.
Compression
Compression bits have the best of both worlds with an upcut tip and downcut body. They're especially good for through cuts when you want to protect both faces from chipping.
Router safety
Routers are amazing, versatile tools. Make sure you're using yours safely by checking out our Router Safety Tips.
More info
For more information on Bits and Bits and their cutting tools visit the company's website or call (800) 972-7081.
Popular All Woodworking Videos videos
Explore videos by George Vondriska