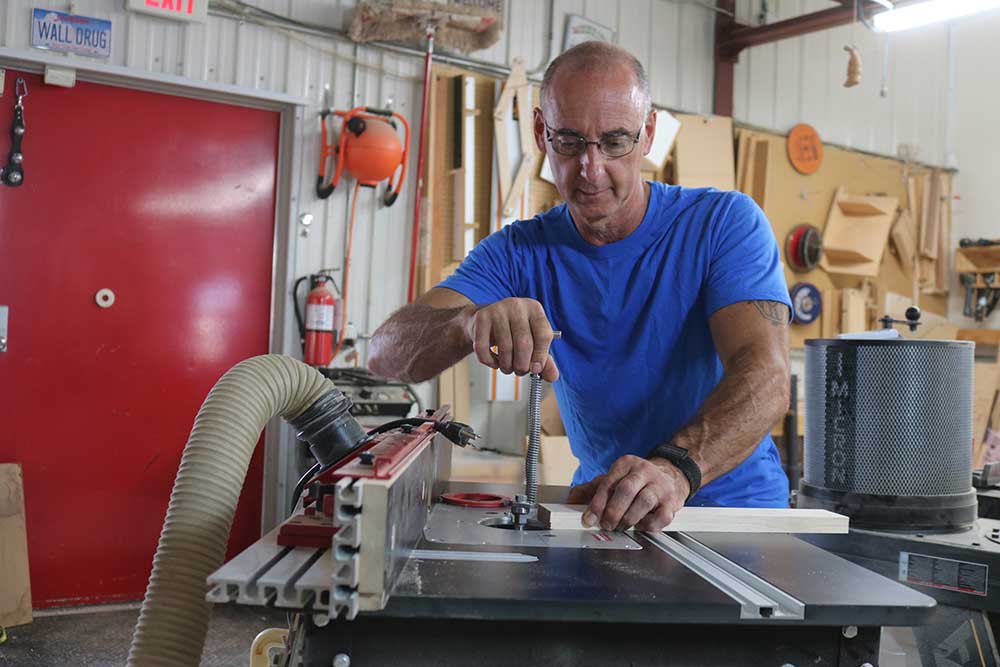 Design Considerations in Cabinet Making
George Vondriska
Designing your own cabinets can be daunting, but there are some simple design considerations that you can keep in mind as you begin to sketch out your ideas to simplify the process. By becoming fluent in these design considerations, and having a repertoire in each area, you will find that you can design more efficiently and with greater confidence.
George recently collaborated on a design with Jimmy Diresta, and some of the design considerations that they explored include:
Grain flow. Wood grain becomes an important design element, so it is important to make conscious decisions on how to utilize it to make your design more effective. If you ignore the grain pattern, and just build as though it wasn't a design consideration, you might find that the piece just lacks a certain balance and flow.
Construction materials. Choose materials that are appropriate for the task. Solid material is a great choice in certain situations, but other applications, such as the large flat doors featured in this piece, call for more stability.
Pleasing lines. An often overlooked design consideration is the alignment or reveal where two components meet. Choosing to align them flush can give a modern aesthetic, while a slight or pronounced reveal can produce an entirely different style.
Hardware: aesthetic and functional. Think about the options for hardware items such as hinges and drawer slides, and be aware of the functional and aesthetic impact that each of the options might have on the overall piece.
Floor contact. The point at which the piece makes contact with the floor is important, as different lines can produce a lighter or heavier feel, modern or traditional.
Mastering a simple repertoire for each of these design considerations will make you a better project designer.
Popular Cabinet Making videos
Explore videos by George Vondriska