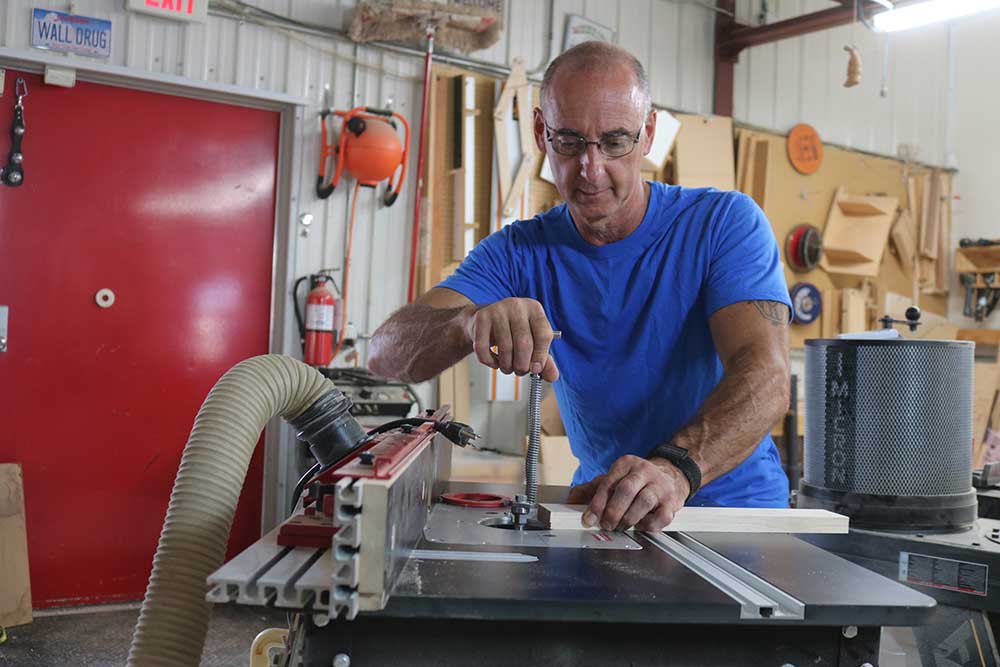 Cabinet Doors Without Striped Panels
George Vondriska
Have you ever seen a cabinet door that had an awful-looking unfinished stripe on one or both sides of the door? Yuck! Striped panels appear because wood expands and contracts due to seasonal fluctuations in humidity. One important piece of knowledge that every woodworker has to have is that this seasonal movement is unavoidable, and any attempt to constrain the movement will result in problems.
So, don't assume that if you just use a little more glue to hold the panel in place that you will prevent it from moving. In fact, glue will likely make it worse, and instead of a striped panel, you will be looking at a nasty crack in the door panel. Build your doors with panels that float in the frame, but use the strategy that is covered in this video to make sure that your door looks good at all times during the year—with no striped panel effect in the dry winter months when the door panel shrinks.
To ensure that you do not create striped panels, do the following:
Stop before you glue. The preventive measure described here can only be done prior to the door being glued. After sanding all components and dry fitting the door components, remove the panel.
Apply stain. Choose the stain that will be used for your doors, and apply it around the perimeter where it will be inserted into the door frame. Be sure that the stain covers the edges thoroughly on both the front and back of the door.
Assemble the door. After the stain has dried, assemble the door components.
Complete the finish. Sand the assembled door, apply finish over the entire project, and then apply topcoat as normal.
By following these measures, you will ensure that your doors look perfect throughout the year.
Popular How to Make Cabinet Doors videos
Explore videos by George Vondriska