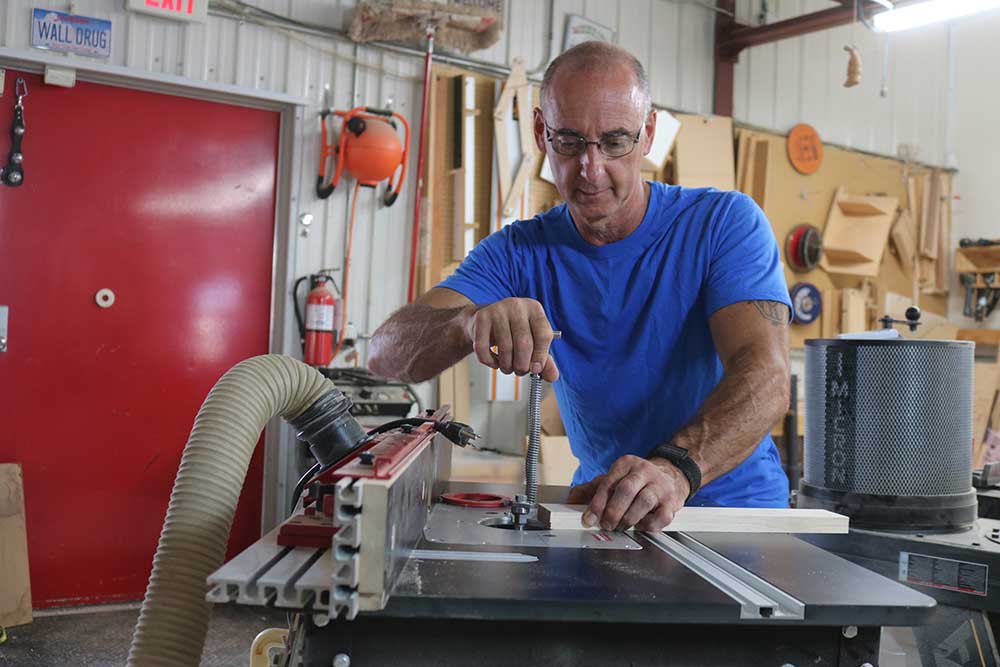 Adjusting Euro Hinges
George Vondriska
As a woodworker, you are always striving for precision and consistency, and many tasks require this. Fitting cabinet doors can be one of those daunting, often humbling tasks that requires a great deal of accuracy. Fortunately for those of use who use European style hinges, aka Euro hinges, we get a well-appreciated measure of "wiggle room" in all directions. Euro hinges allow for adjustability in all directions, including left-right, up-down, and in-out. Adjusting Euro hinges can be done easily, and a few tips can help us get the most out of a Euro hinge.
Adjustments are not large. Adjusting Euro hinges provides a small bit of movement in each direction, which is handy, but it is still important to achieve a door fit that is nearly perfect. The actual distance that can be achieved with each movement is minor, so it should be considered a fine tuning adjustment. So, don't depend on the adjustments as you are building the door, just use them to your advantage as needed.
Left-right adjustment. This adjustment can even up the overlay so that it is consistent from left to right. Also, adjusting Euro hinges on this axis can help you align the door to the face frame.
In-out adjustment. Adjusting Euro hinges so that the door moves closer or further from the face frame can help you make the gap more consistent between the door and face frame. It can also make the door operate more smoothly by preventing it from rubbing on the face frame if you didn't get the cup distance from the edge of the door frame just right when drilling for hinge placement.
If you haven't used Euro hinges you owe it to yourself to give them a try on a cabinet project. You'll wish that everything you do in the shop had this much wiggle room.
Popular Cabinet Making videos
Explore videos by George Vondriska