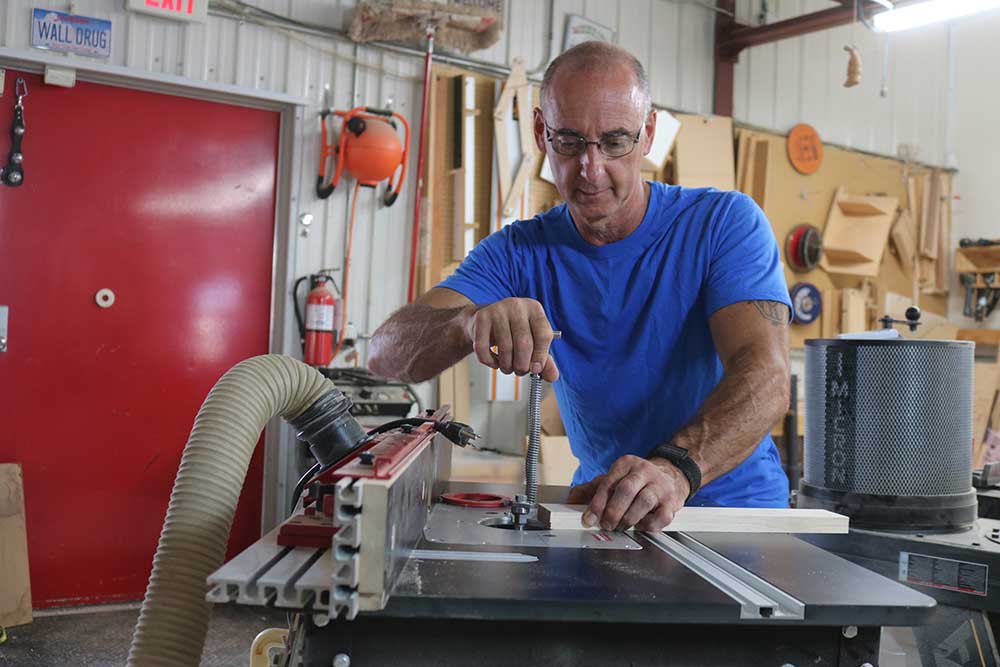 Safely Cutting Plexiglass
George Vondriska
Cutting plexiglass for a glass door panel or a protective cover for a tabletop can be essential in some projects. However, how can you produce a clean cut on something as fragile as plexiglass in a woodshop full of tools designed to part wood fibers? And is cutting plexiglass a safe activity when using woodworking equipment?
Cutting plexiglass in your woodshop might give you pause due to safety concerns. In that case, that's a healthy thought process because several problems can arise if you do not use the right cutting tools and approach the procedure correctly. But rest assured that it's possible to achieve great results and do so safely.
How to Cut Plexiglass
In this video, George will walk you through all of the steps that you need to know for cutting plexiglass using your table saw:
This is the most crucial aspect of cutting plexiglass in your woodshop. You will need to use a blade with the correct number of teeth, the right grind and pattern, and the appropriate height above the material while cutting.
Feed technique
Watch how George uses his push shoe and the fence to control the material through the cut to keep it from drifting and climbing up the blade.
Common mishaps to avoid
Some common problems can occur when cutting plexiglass on your table saw, and George will describe what to look for so that you can make the necessary adjustments to solve the problem.
After you've completed your cuts successfully, don't forget to polish the edge of your plexiglass before installing it in your project, as this will give the glass a professional look.
Explore videos by George Vondriska