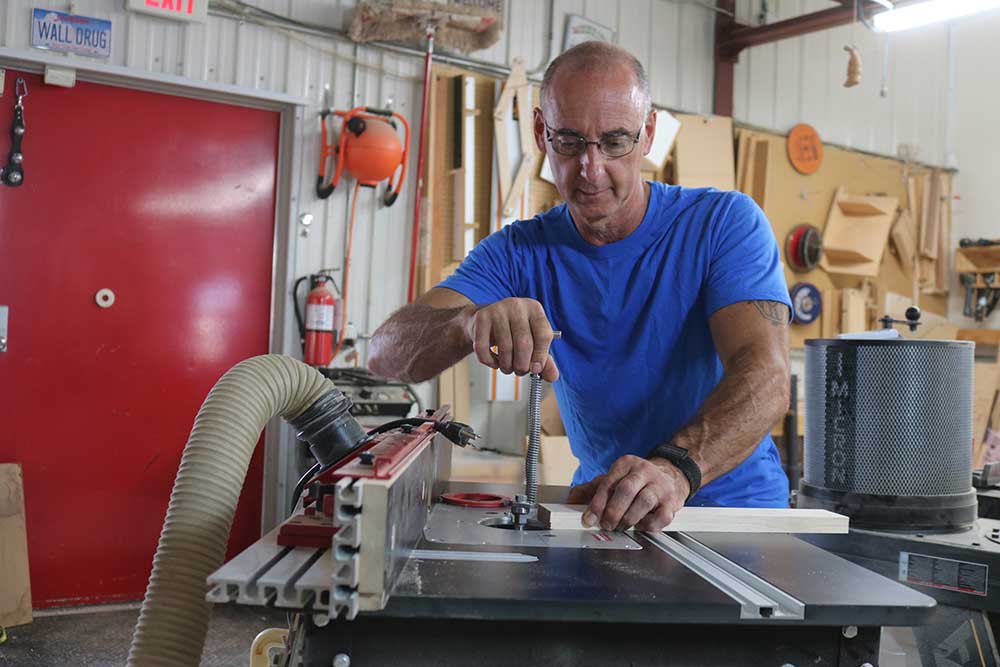 How to Make Framless Glass Cabinet Doors
George Vondriska
Learn how to make glass cabinet doors using pivot or European-style hinges. You don't have to shy away from cabinet projects with glass doors, even if you're a beginner. Or perhaps you've always built wooden doors for your cabinet projects and you'd like to try something different. Here's how you can expand your cabinet making repertoire and learn how to successfully create elegant, modern, frameless glass cabinet doors for any project. Looking for project inspiration? We've got a treasure trove of woodworking projects with something for everyone.
Try Something New
Standard wooden cabinet doors are beautiful and functional, but don't be afraid to try something new. Once you know how to make glass cabinet doors, you may want to include these attractive frameless doors in all of your cabinet projects. We have many videos that can help you learn how to build cabinets that go beyond frameless glass doors, as well. We can help you learn how to square cabinets, apply crown molding, and more.
Pivot Hinges
One way to make a frameless glass cabinet door is to install pivot hinges made for glass doors. See how simple it is to install a friction-fit pivot hinge onto a glass door panel.
European-Style Hinges
The other option is European-style hinges made for glass doors. With a little help from your glass supplier who will drill the holes, this hardware is also a cinch to install.
Working With Your Glass Supplier
In addition, as you learn how to make glass cabinet doors, you'll appreciate the helpful tips on working with glass suppliers to make sure your panels are the correct thickness for your hardware and that the door panels have no sharp edges.
Explore videos by George Vondriska