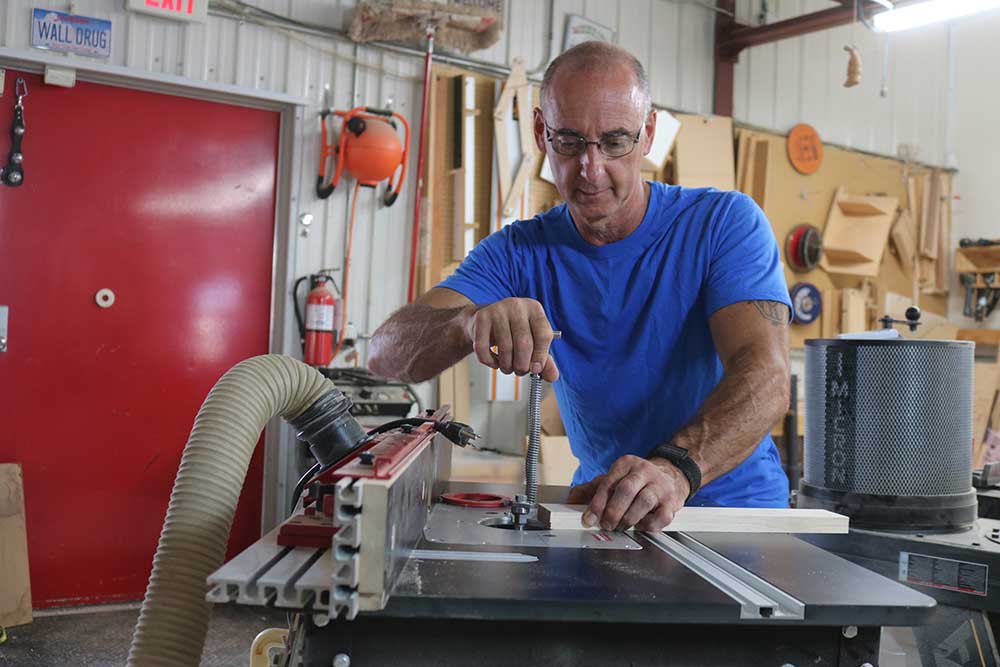 Installing Drawer Slides: Case Components
George Vondriska
If you are making a cabinet, desk, dresser or other casework project, there typically comes a point of intimidation where you install the drawers. If you use ball bearing drawer slides, you may have experienced the common frustrations that many woodworkers encounter when installing them. Why doesn't the drawer sit flush with my face frame? Why is the drawer crooked? Why don't the slides work properly?
These questions have perplexed woodworkers for decades, but now you can learn George's system for easy drawer slide installations that work flawlessly every time. Sound too good to be true? George will break down the process of installing drawer slides so that you will not only understand it, but you'll be able to apply your new skill on any project in the future.
For perfect drawer slide installations into the carcase of your project:
Determine the drawer face style. Your choice of drawer face, whether full overlay, partial overlay, or inset, will play an important role in determining where to place the drawer slides. You will have to have a decision made on this point before proceeding to installing your drawer slides.
Know your drawer face thickness. George recommends milling a piece of scrap wood to the same thickness as your drawer fronts to make it easier to correctly position the drawer slides.
Use alignment aids and jigs throughout the installation process. The key to perfect drawer slide installation is to use aids to align and position the slides throughout the process. It is far better to rely on these aids than it is to use a ruler or just your eyes.
After you have the slides correctly installed into the cabinet case, your next step will be to install the mating drawer slide component onto the drawer boxes, and then to test them for fit.
Explore videos by George Vondriska