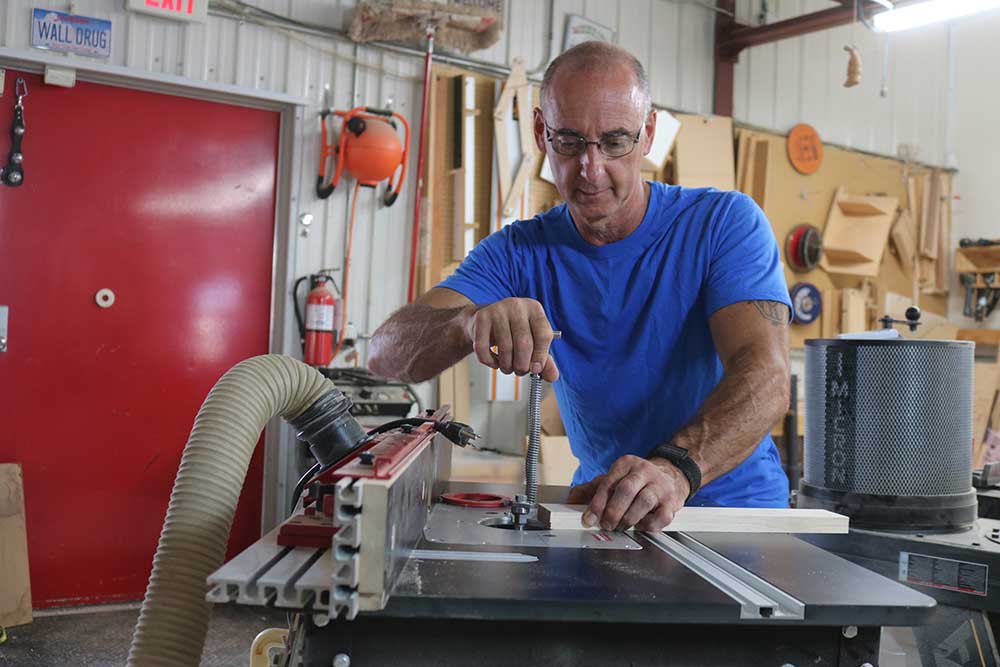 CNC Beer Flight Board
George Vondriska
If you like to drink beer, chances are that you've been to a brew pub and seen some of the clever beer flight boards that are used to tote the craft beers around. They are often as beautiful and unique as the beers themselves. George has captured the spirit of the microbrew trend in his design of this artisan beer flight board.
A couple of key design elements set this beer flight board apart from others. First, it's domed on top, not flat. Nobody likes flat beer, so why should you settle for a flat beer flight board? Second, it features a sculpted surface that looks like it was detailed by an artisan hand carver. The trick to achieving both of these cool characteristics is to harness the accuracy and repeatability of a CNC router.
Set the tool path and locate the beer glass holes. Using VCarve Pro, you'll set the appropriate tool paths and select the correct tooling to produce the shape and pattern that you want. George used these glasses. It's best to use the same glasses if you want to use the exact design George lays out for you.
Run the job(s). After your CNC layout is complete, run a test on a piece of scrap to make sure that everything comes out how you want it. Then, run on your actual project wood. While you're at it, make a bunch of these because everyone will want one.
Finish. Sand the piece with a flap sander to smooth out any roughness, then put several coats of your favorite finish on your beer flight board, choosing a finish product with good moisture resistance.
This beer flight board is a great example of the type of project that you can complete on a CNC router once you master the fundamentals of using the tool.
Popular Benchtop CNC videos
Explore videos by George Vondriska