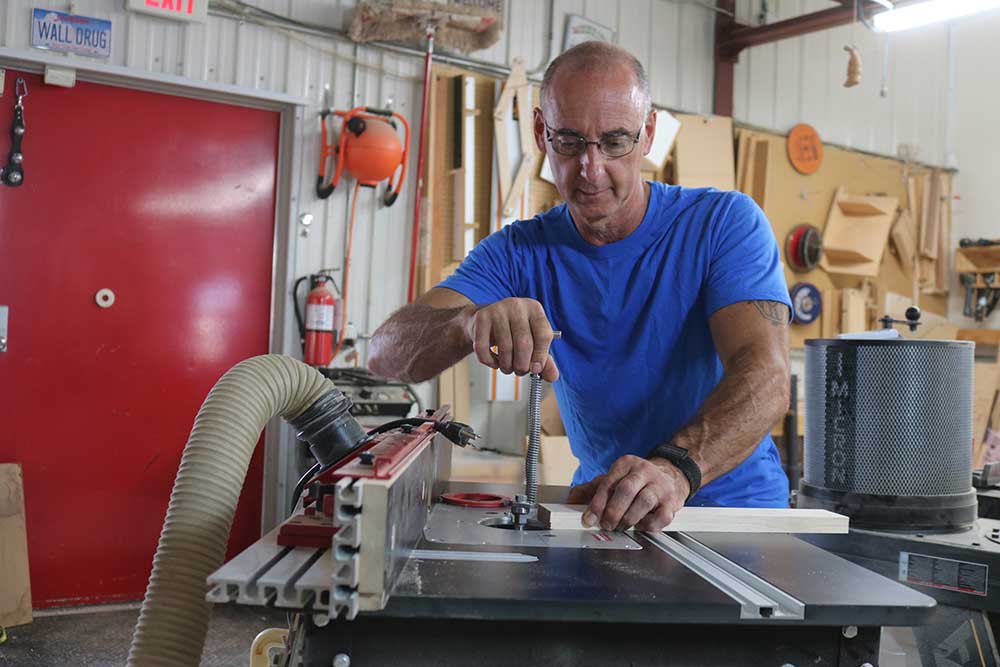 CNC Overview: What is a CNC Machine & How is it Used?
George Vondriska
With CNC machines hitting the woodworking tool marketplace in a big way, you may be wondering what is a CNC Machine? Here's an overview for you to help you understand what the deal is with CNC.
What drives the machine?
The first step is programming on a computer. Don't sweat the programming too much. In most cases it's pretty intuitive. Once we have a drawing it can be sent to the CNC machine, much like sending a document to a printer.
Making cuts
You'll recognize many aspects of a CNC machine. It's not unlike a hand-held plunge router, with control of the router's direction being provided by the CNC. Router bits are held in a collet. Three axes are available on these machines, allowing a wide variety of cuts.
Is a CNC for you?
Once you've answered the question "What is a CNC Machine?", you'll be wondering if one of these machines is a good fit for your shop. This is a question that each of us needs to answer individually. What benefits will a CNC machine provide for me? There's a huge variety of things the machine can be used for. WoodWorkers Guild of America is ready to help you determine if a CNC machine will benefit you, and help you learn how to use it. Learning to use a benchtop CNC can be a lot of fun, and provide an opportunity for your creative juices to flow.
You may also be interested in:
V-Carving Letters and Artwork with a CNC Router
Engraving Letters and Artwork with a CNC Router
Make an Oval Box and Textured Lid with a CNC
Explore videos by George Vondriska