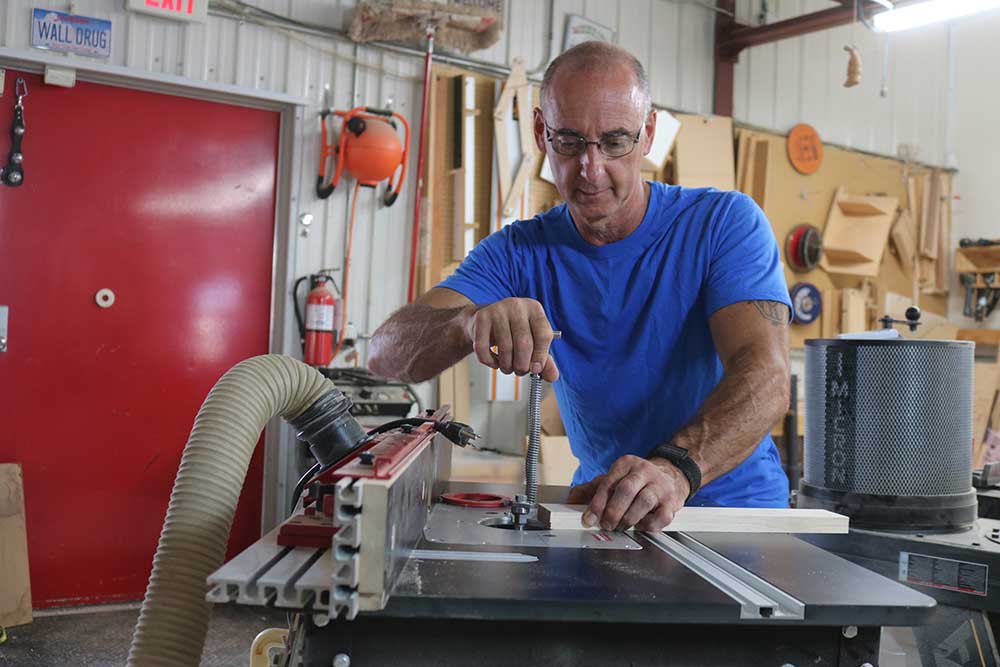 Turning a Tenon on a 4-Jaw Chuck
George Vondriska
Adding a four-jaw chuck to your turning arsenal can be a real game changer, as these nifty devices can increase your turning efficiency as well as capacity. When you are turning a bowl using a four-jaw chuck, however, it is important to have a good strategy for forming the tenon that will be inserted into the chuck jaws. This will allow you to get a good grip on the bowl to allow for safe, high speed turning operations as you hollow out your bowl or vessel.
Here are the steps you will want to take:
Mount the blank using a screw chuck. This is a good proven method for attaching a rough blank to a lathe. If the blank is large and unwieldy, use your tailstock to stabilize the blank before turning on the lathe.
Round the blank. The first thing that you'll want to do is to turn the blank so that it is round, and that way it will be balanced as it spins on the lathe for further turning.
Turn a tenon. Create a tenon as shown in the video. This should be sized appropriately for the four-jaw chuck that you are using.
Mount the tenon in the chuck. Be sure that the base of the bowl blank is bottomed out on the chuck jaws, rather than the end of the tenon being the bottoming out point, as this will make the blank more stable as you are turning it. Now that you are mounted up, you're ready to complete the turning.

If you want to learning more about creating tenons for bowl turning, check out this shop tip for turning a perfect tenon. With this skill mastered, you're well on your way to becoming a bowl-turning machine!
Popular All Woodworking Videos videos
Explore videos by George Vondriska