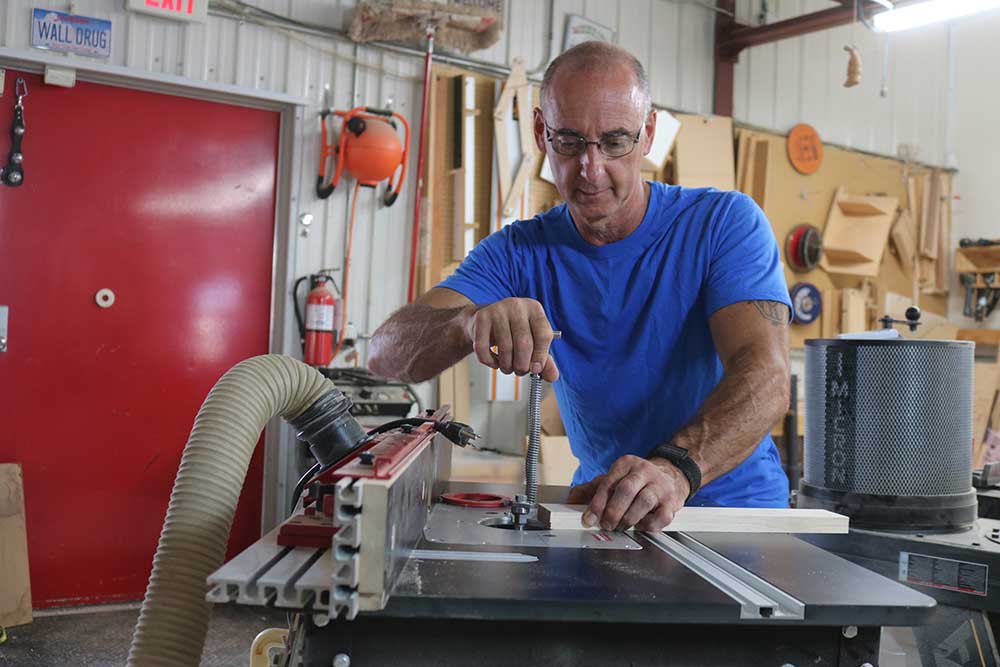 Turning an End-Bored Wood Handle
George Vondriska
Turning a wood handle for an ice cream scoop, bottle opener, or similar project is a great way to provide beauty to an otherwise mundane piece. For the most part, turning a handle is a basic spindle-turning project, but how do you bore the hole? And even trickier: is how do you finish the end of the handle?
George has been turning wood for several decades, and he has developed a technique or two along the way. A couple of those techniques will come in handy the next time you want to turn a handle.
George's approach to turning a wood handle goes like this:
Make it round. Of course making the work piece round is the first step with any turning project, and so it applies to turning a wood handle.
Determine your end diameter. You will want to turn the size of your wood handle so that it matches the size of the hardware piece exactly.
Bore using drill chuck. If you don't already have one, get yourself a nice drill chuck that is designed to fit into the tailstock of your lathe. Typically this requires a #2 Morse taper, but be sure to get the right size for your lathe. Once you have this, you will find that it comes in handy on a number of projects.
Flip around the handle and mount it using George's cool approach. George demonstrates his technique for remounting the handle to the lathe after you have drilled the hole and parted off the turned wood handle.
You will be amazed how well this approach works and helps you turn a wood handle with greater precision and efficiency. After you complete your turned handle, you will be ready for more turning projects such as this wooden spatula.
Popular All Woodworking Videos videos
Explore videos by George Vondriska