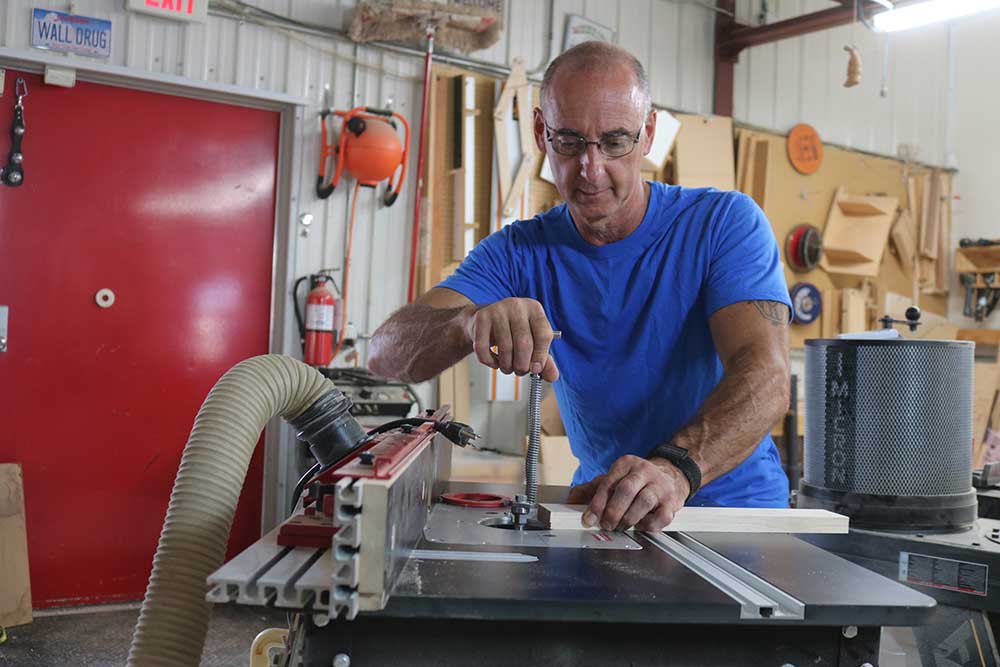 How to Use a Flush Trim Router Bit with V-Groove
George Vondriska
Most of the time when you're attaching a face frame to a cabinet carcase you want to finish it so that it is perfectly flush with a seamless appearance between the face frame and the carcase. Every once in a while, however, you may want to create a point of interest in that area. Perhaps it is a stylistic element that you want to include, or maybe you had a slight gap that will look bad unless you do something to dress it up a bit.
This is where a flush trim bit with "V" groove can help you achieve the look that you are after. When you are using a flush trim router with a traditional flush trim bit, you will leave a surface that is perfectly flat, as you register off of the carcase while flush cutting the face frame. A flush trim bit with "V" groove is similar except it adds a small V groove at the point where you align the protrusion in the bit. To use this type of bit you will first want to know how to use a router, then you will:
Set up the bit: you will do this as you normally would a standard flush trim bit, except that you will align the V cutter at the point where you want the groove to appear, which is normally the seam between the carcase and face frame.
Flush trim as normal. Start the router and carefully set the bearing against the cabinet carcase, moving the router left to right, and moving in one continuous loop around the cabinet.
Light sanding. After you flush trim, you will want to lightly sand the area with a fine abrasive to clean up imperfections as you prepare your cabinet for a stain and topcoat.
Popular All Woodworking Videos videos
Explore videos by George Vondriska