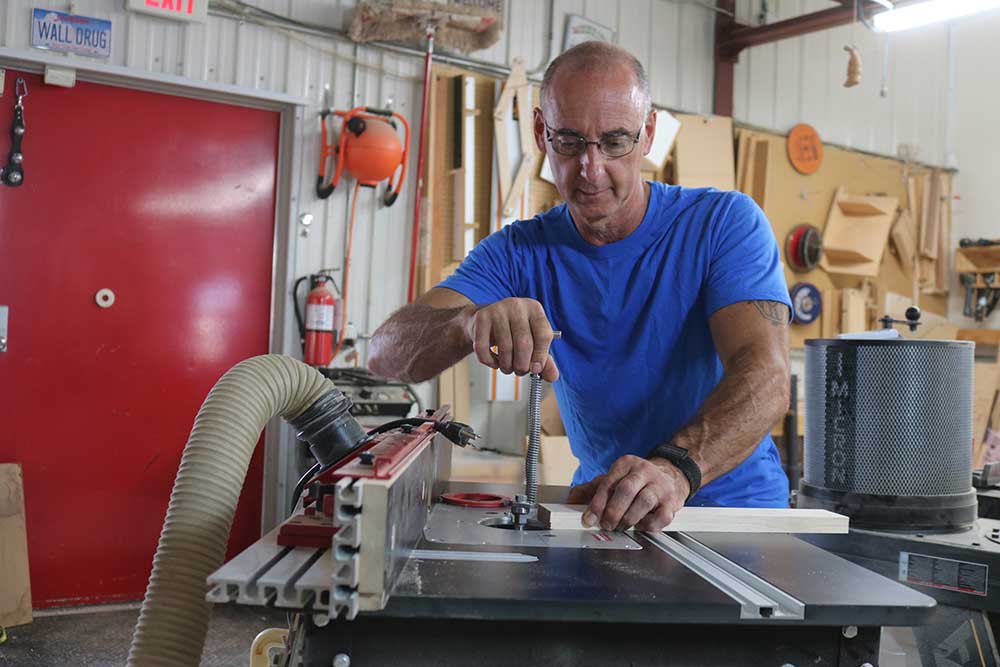 Locked Rabbets on a Table Saw
George Vondriska
If you want a simple but extremely strong way to build drawers or other types of boxes, the locked rabbet joint will be a good member to add to your joinery arsenal. The joint is simple to make because it uses careful placement of a rabbet and a dado that can be milled using a single setup on a table saw. Making rabbets on a table saw is straightforward as long as you have a good quality dado blade installed on an accurate table with a powerful motor.
When you want to make rabbets on a table saw, you will also have to mill dados on the corresponding member that match up exactly. If the fit is too tight, you will risk cracking the piece with the dado. If the fit is too loose, you might have a joint failure when the PVA glue is stressed through normal use. With a drawer, it is likely that this joint will be stressed, so be sure to invest the time as you mill your joinery.
The process consists of the following steps:
Install a dado blade. A good quality dado stack will be ideal when setting up to mill rabbets on a table saw. You will be better off using a stacked dado rather than a wobble style dado for this operation because you can produce a better-quality joint with a stacked dado.
Position the fence. Set the fence so that it positions the dado in the appropriate place.
Test cut. Run a test cut on both the rabbet and dado, and test the fit. Adjust the fence position to fine tune the fit.
After you've mastered this joint you will be able to put it to use on a set of kitchen cabinets, chest of drawers, or a variety of other projects.
Explore videos by George Vondriska