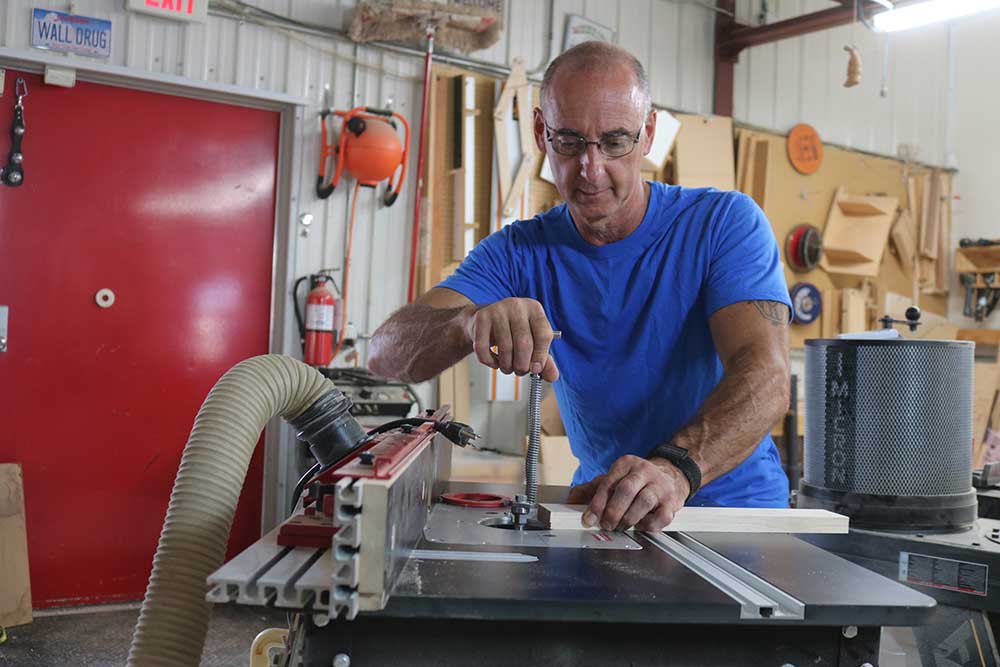 Making Drawer Pulls from Aluminum
George Vondriska
Making cabinet drawers is a critical part of a project, and the final product should provide a great example of the maker's craftsmanship. Drawer pulls are a great focal point in a project to provide a unique accent and personalize the drawer, setting it apart as a special functional piece of art. Sure, there are thousands of options out there on the market, many of remarkable quality and beauty, but making drawer pulls can be fun, economical, and provides a great personal expression.
There are a lot of ways of making drawer pulls. You can fire up the lathe and spin some Shaker style knobs of the same wood that is used on the drawer front, or perhaps mix it up with a contrasting species. Or, there are techniques for making drawer pulls that involve using blocks of wood. For a modern look, however, why not incorporate some aluminum into the process when you are making drawer pulls?
Making drawer pulls that use aluminum along with wood is not as hard as it sounds, and George walks you through the process in this video:
Source aluminum from a home center. The type of aluminum used here is widely available and relatively inexpensive. Stock up and have some on hand for future projects.
Cut to length. Choose the right length for the aesthetic appearance and the ergonomics that you desire for your project.
Attach to the drawer face. After attaching drawer fronts, you will attach the drawer pull to the front. Using a wooden backer board, drill holes and fasten the drawer pull to the drawer face, and you are all set.
After you have conquered making drawer pulls you will be ready to explore more cabinetmaking and furniture building content on WWGOA and challenge yourself to build another rewarding creation.
Explore videos by George Vondriska