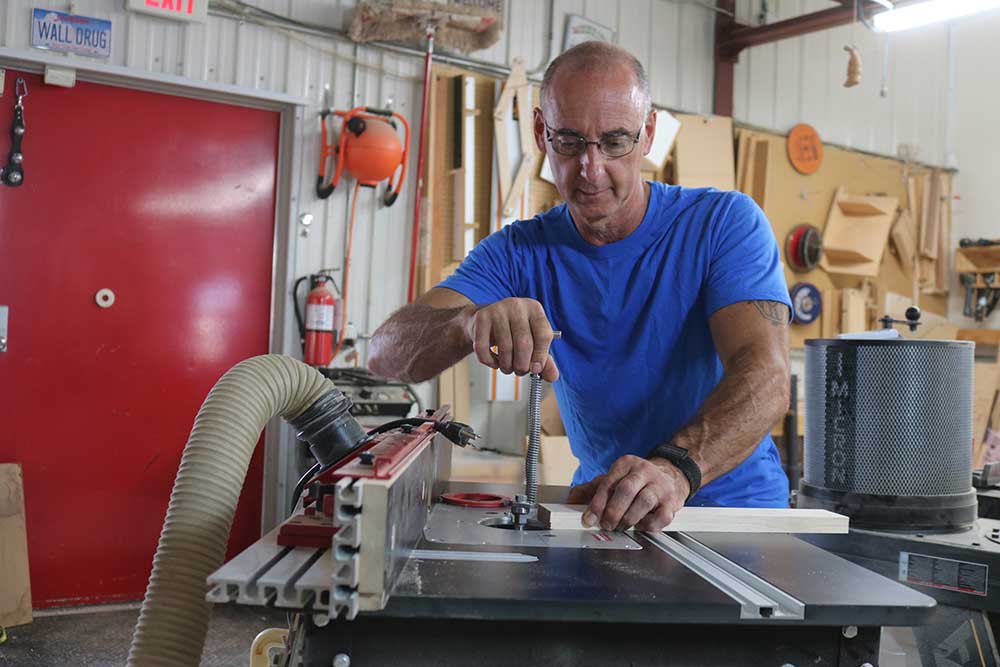 Clamp Edge Banding with Wooden Wedges
George Vondriska
Discover the efficient and practical method of using wooden wedges to clamp edge banding in your woodworking projects with this video tutorial from WWGOA. Learn how to achieve a uniform and secure bond between the edge banding and your workpiece, ensuring a professional finish every time.
Using Clamps and Wooden Wedges
In this video, George Vondriska demonstrates the step-by-step process of using clamps and wooden wedges to hold the edge banding firmly against your woodworking project while the glue dries. This technique is perfect for those who want to avoid the limitations of traditional edge banding clamps, which may only apply pressure at specific points.
Applying Even Pressure
By incorporating wooden wedges, you can apply even pressure across the entire surface of the edge banding, resulting in a stronger and more consistent bond.
Other Edge Banding Videos
If you enjoyed this video tutorial on using wooden wedges to clamp edge banding, check out these other informative videos on edge banding techniques. These videos offer a wealth of information and tips on edge banding to help you improve your woodworking skills and achieve better project results.
Free Videos:
Member Videos:
Unlock Your Woodworking Potential!
Sign up for our newsletter for endless woodworking inspiration! Become a member today and gain access to a world of craftsmanship.
Popular All Woodworking Videos videos
Explore videos by George Vondriska