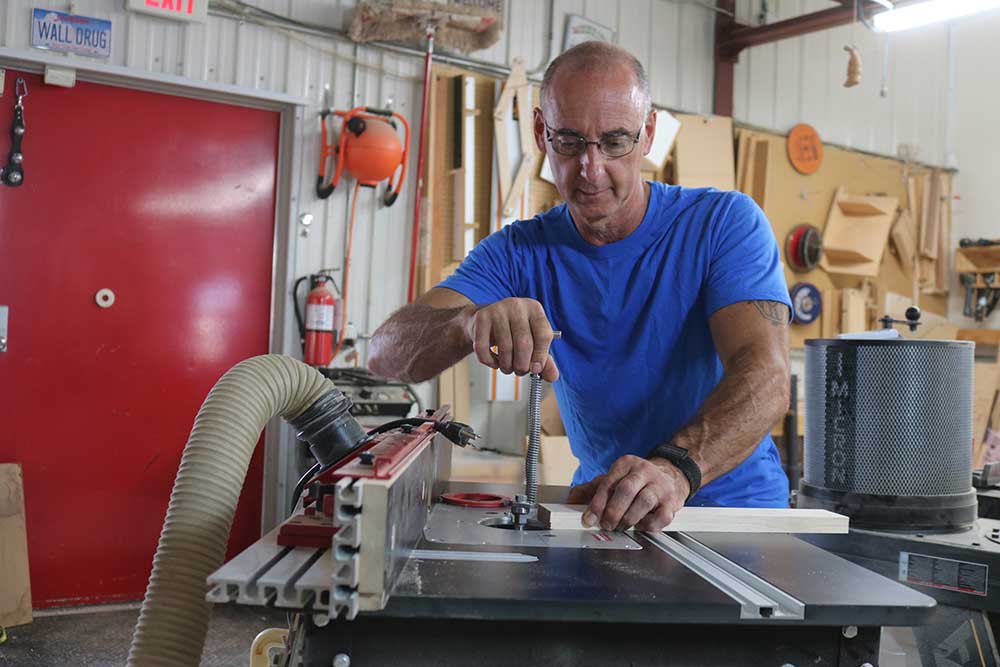 How to Build a Countertop
George Vondriska
It's likely that every woodworker has had the idea, at one time or another, to build their own countertop. Maybe it's for a kitchen or a shop fixture, but the idea of extending those woodworking skills by incorporating in some high quality laminate materials is appealing. While it might seem like it requires a completely different skill set and some specialized tools, most woodworkers find that the learning curve is gentle and the incremental tool investment is modest. The steps to build a countertop using laminate materials include:
Choose a substrate. You'll want to use a high quality substrate when you build a countertop because that will provide all the support for your laminate. George uses particle board in this demonstration and that is a common choice for this application due to its economical price point and tendency to remain flat.
Wrap it with hardwood banding. Choose an attractive piece of hardwood to be used as edging when you build a countertop, such as the oak that is used here. You might incorporate a butt joint as George uses here, or you can also choose to utilize a miter joint or any other type of joint that suits the application. Let the hardwood edge protrude 1/4" below the surface of the combined substrate thickness.
Attach your laminate. After ensuring that your substrate is clean, use contact adhesive along with the tools and techniques used in the demonstration, apply your laminate to the substrate. Apply plenty of pressure to ensure a fully adhered laminate surface.
Flush trim. Using a router and appropriate bit, machine the laminate so that it is flush to the surface of your countertop.
After the laminate is securely in place, apply a durable finish to the edge banding and your shop made countertop is then ready to install.
Explore videos by George Vondriska