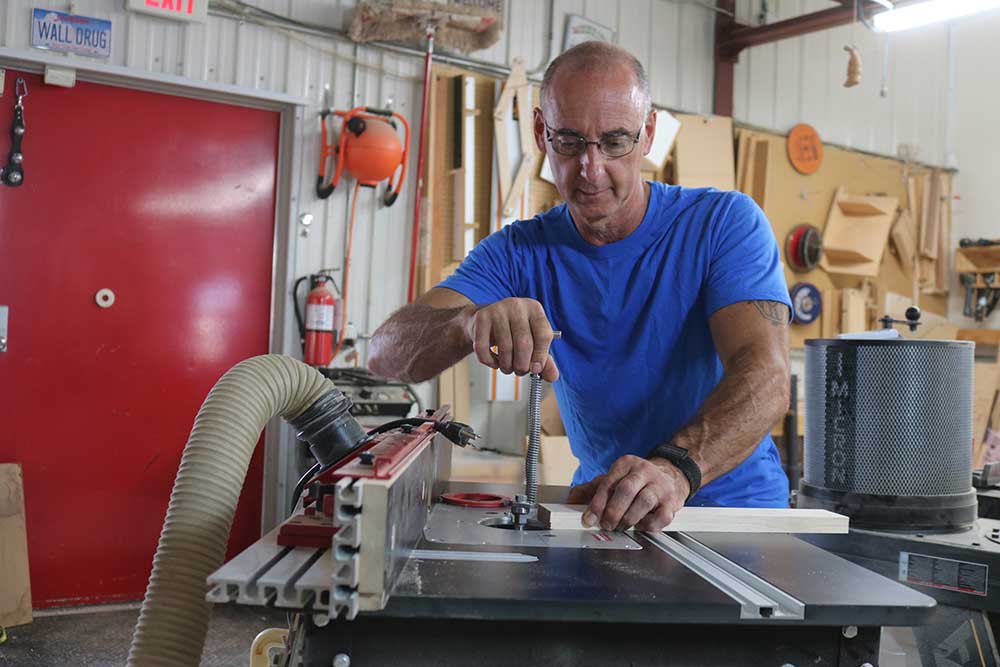 How to Make a Bandsaw Table Bigger
George Vondriska
With bandsaw tables, make no mistake about it; bigger IS better. Bandsaws are powerful, versatile, and overall outstanding machines in most respects. But one area that bandsaws generally lack in is table size, with a typical bandsaw averaging less than 3-4 square foot of real estate. If you're like most woodworkers, you need more! Once you know how to use a bandsaw, it is easy to learn how to make a bandsaw table that is generously proportioned table for those situations that require it, such as shaping cabriole legs, might be easier than you think.
Doesn't have to be permanent
Sometimes people build auxiliary tables for their bandsaws with the idea that they will be permanently installed on the bandsaw. If your stock table is extremely anemic, or if the majority of your work will require a larger work surface, then you will probably want to consider learning how to make a bandsaw table that will permanently address your needs. The idea behind this surface is that it is only needed for occasional use, and when it's not needed, it's easily removed and can be leaned against a wall or hung on a hook.
Different tables for different projects
Sometimes you need more outfeed support for working on longer pieces, whether ripping, resawing, or cutting long arches. Other times, however, you require additional support to the side, for cross-cutting longer pieces. You could build one big table to accommodate both of these requirements, but it might make for an unwieldy table to deal with. Instead, why not make two tables; one that is purpose-built for additional ripping capacity, and one that provides more support for cross-cutting operations?
Safety and Quality
Learning how to make a bandsaw table will not only add convenience to your woodshop, but also safety and quality.
Popular All Woodworking Videos videos
Explore videos by George Vondriska