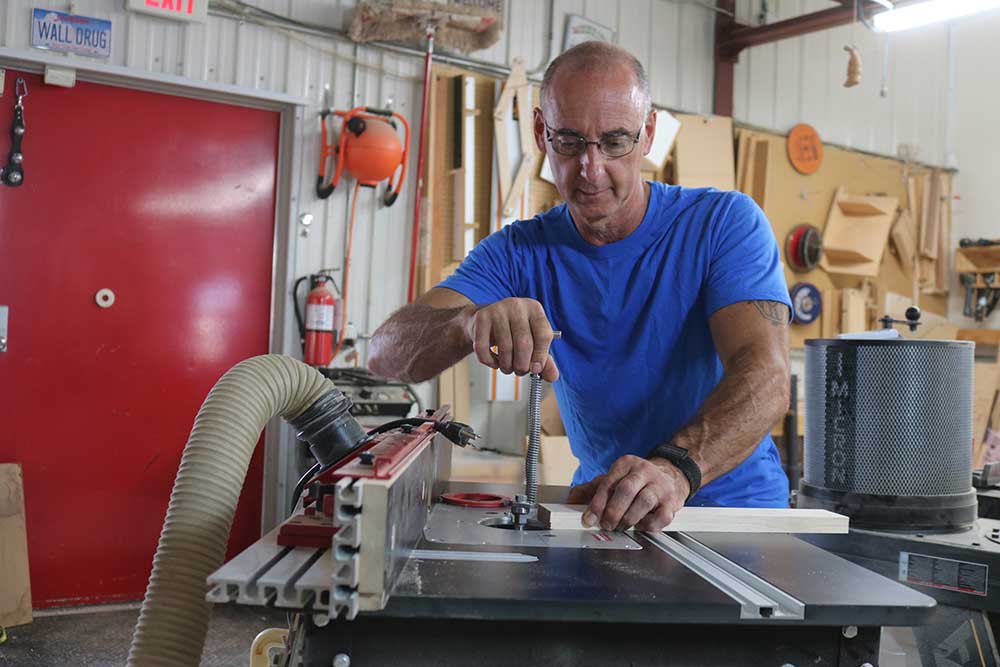 How to Make a Magnetic Chalkboard
George Vondriska
Who doesn't have use for a new chalkboard? Whether you are going to set it up in your shop to keep track of the new tools that you need, or if you plan to donate it to your church or child's school, a new chalkboard will come in quite handy. As an added bonus, wouldn't it be cool if your chalkboard could have metallic qualities so that magnets would stick to it?

Now you can find a home for some of those refrigerator magnets that have accumulated around the house, and put them to work sticking important notes to your chalkboard. Does this mean that you need to build your chalkboard out of steel, or implement some sort of metal backer? Thank goodness, no! George will walk you through the process of building this using some neat materials that will help you produce a professional-grade chalkboard. This is one of those easy wood projects that belongs on every woodworker's list.
At a high level you will do the following:
Start with a good substrate. Use a material with a flat surface that takes paint well. Sand it smooth as part of your preparation process.
Add metallic paint. This is the part that makes it attract magnets, and will set your chalkboard out from the pack. Be sure to follow George's guidelines for mixing and applying this paint, as it is different from typical paint products.
Top off with chalkboard paint. This is what gives you just the right texture for writing on it with chalk and easily erasing your art.
We hope you will build one of these, and please send us a picture if you do so that we can share it on Facebook. Also, check out some additional helpful woodshop tips that will make your project go smoother.
Explore videos by George Vondriska