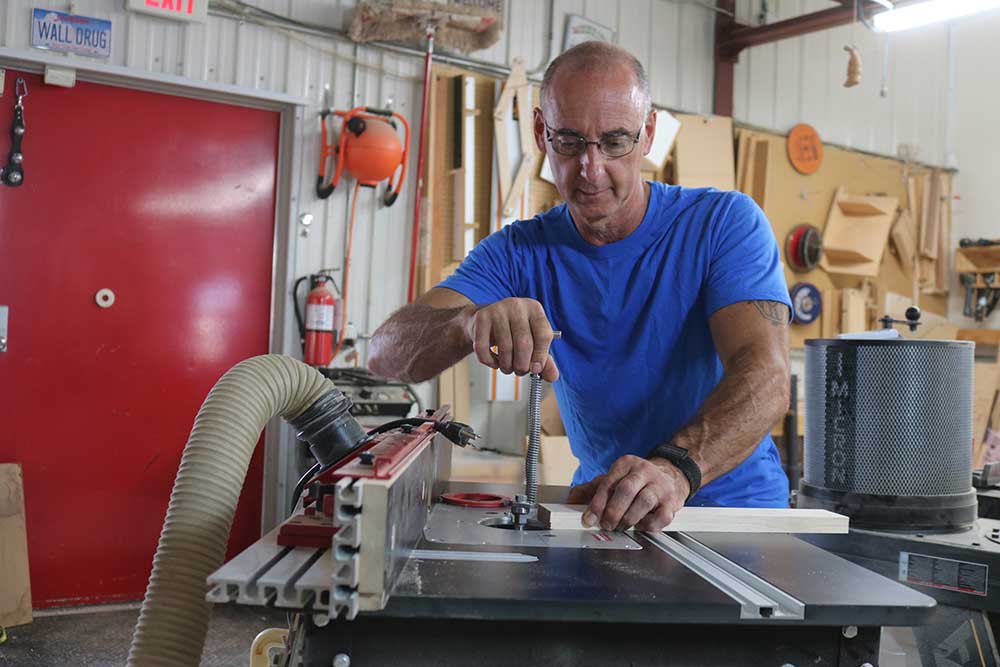 Laying Out a Three-Legged Stool
George Vondriska
There comes a time in every woodworker's project career to make a three-legged stool, and if you want to be one of the cool kids, you will want to make the seat from a natural edge slab. Why three legs and not four, you might ask? Well, with natural edge slabs, it's difficult to get a perfectly flat surface, which makes it challenging to get four legs to sit on a flat surface at the same time. That means the stool will rock, and I don't mean that in the cool Elvis way.
With three legs you are assured that your stool will sit flat, even if the floor that it sits on isn't perfectly flat. Making a three-legged stool is pretty straightforward, but it has one tricky aspect. How do you lay out the legs for the stool so that they are evenly spaced around the perimeter?
Laying out legs on a three-legged stool isn't difficult if you follow the approach that George recommends:
Lay out a circle on the chair bottom. The circle will define the path on which the legs will sit on your three-legged stool.
Mark even segments around the perimeter. Using the technique that George demonstrates, mark off six points around the perimeter of the circle that you drew on your stool seat.
Position the legs. Using every other mark around the perimeter, locate the stool legs for your three-legged stool.
After you have located the legs for your stool, it will simply be a matter of attaching them using your preferred method. After you've mastered the process of laying out legs for a three-legged stool, you might want to check out some other great woodworking project ideas from the editorial team at WWGOA.
Popular All Woodworking Videos videos
Explore videos by George Vondriska