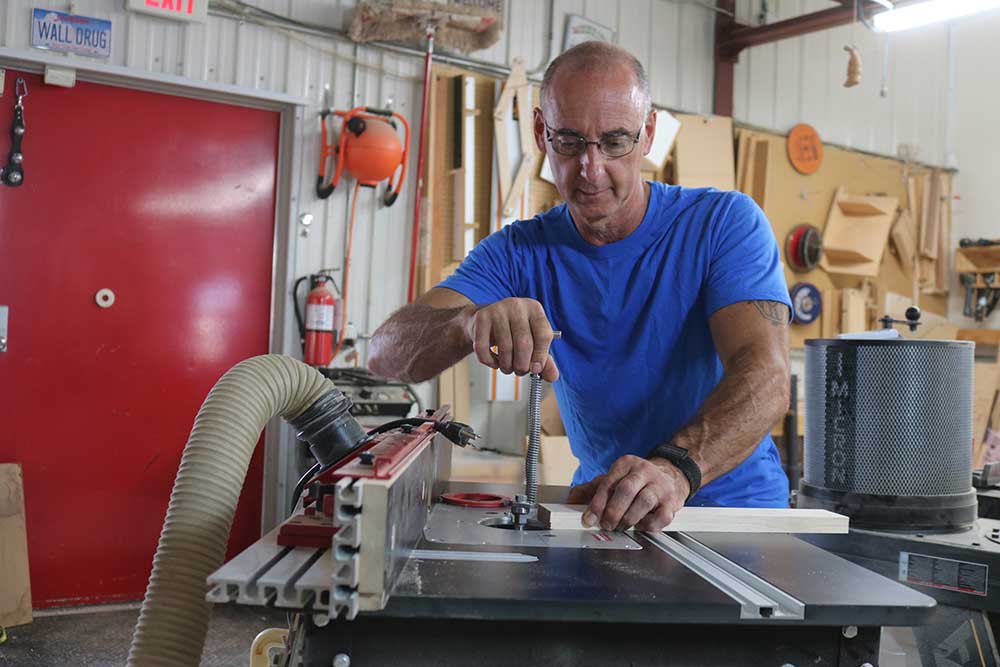 Build a Wall Cabinet, Part 1: Build the Case
George Vondriska
Learning the basics of cabinetmaking will take you a long way. Use these skills to build vanities, bookcases, dressers and, of course, cabinets for your shop or kitchen. This three-part video series will provide you with the cabinetmaking tutorial you need to get started. Be sure to download the plan for detailed information on the project and sources for the items used.
Getting started
Cabinet carcases, boxes, are typically made from plywood. The first step in most cabinetmaking projects is cutting the plywood down to more manageable sizes to make it easier to handle. This can be done with a circular saw and straight edge.
Refine the parts
After rough cutting the parts to more manageable sizes you're ready to cut them to their final sizes. See the cut list on the plan for all the part sizes. Kreg's Adaptive Cutting System works great for this, providing a platform for the material to rest on and a track and saw for accurate cutting.
Joinery
Cabinet carcases are commonly assembled and held together with dadoes and rabbets. A general rule of thumb for depth of these joints is 1/2 the thickness of the material. In this case, ⅜". These joints, along with the rabbet that receives the back, can be cut on the router table. Remember to add adjustable shelf holes before assembling the case.
Assembly
Before gluing the carcase up, spend some time sanding the interior faces. It's much easier to sand these surfaces while the parts are still separate. Standard yellow glue works fine for projects like this. After clamping the case measure the diagonals to check it for square, adjust as needed, and allow the glue to dry.
Build a Wall Cabinet with Kreg Plan Download
16

Responses to "Build a Wall Cabinet, Part 1: Build the Case"
Popular How to Make Cabinet Doors videos
Explore videos by George Vondriska