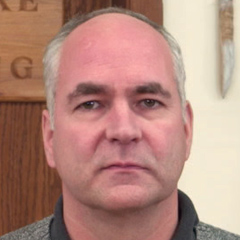 Essentials of Good Design Part 1: Wood Furniture Design
Willie Willette
Unfortunately nobody is born with standout capabilities in wood furniture design. Many of us have developed our skills in the shop to form whatever joinery is necessary for nearly any given project, and apply a beautiful and durable finish to serve as the perfect complement, but one area where many of us admit to struggling is in the area of design. It is difficult to universally define what constitutes good and bad wood furniture design, but we all know it when we see it. Some examples of wood furniture design seem to just "work" in their assigned space, flow nicely and sometimes even elicit an emotional response. But there are ample other wood product design examples that, well, look like somebody hit it with the "ugly stick".
As we endeavor to learn furniture making or learn cabinetmaking, how can we also gain the skills necessary to start our projects with great design? Fortunately, this is a skill that we can study and master, just like woodworking joinery. Willie Willette of Willie Willette Works shares some of the expertise that he has gained over the years.
Listening to "Client" needs
Whether you are building for a family member, friend, or cash paying customer, it is important to establish solid understanding of the context in which the item will be placed, so that the piece can maintain consistence with its surroundings. A site visit helps, as well as getting to know the client's interests and passions.
Scale model
While it creates extra work and requires some patience, a physical scale model can reveal many valuable insights as to how well a design will work as it is brought to life in the construction process.
By learning the skills provided by Willette in this WWGOA series, we can all master wood furniture design.
You may also be interested in:
SketchUp for Woodworkers Guide: My Journey Learning SketchUp
Popular All Woodworking Videos videos
Explore videos by Willie Willette