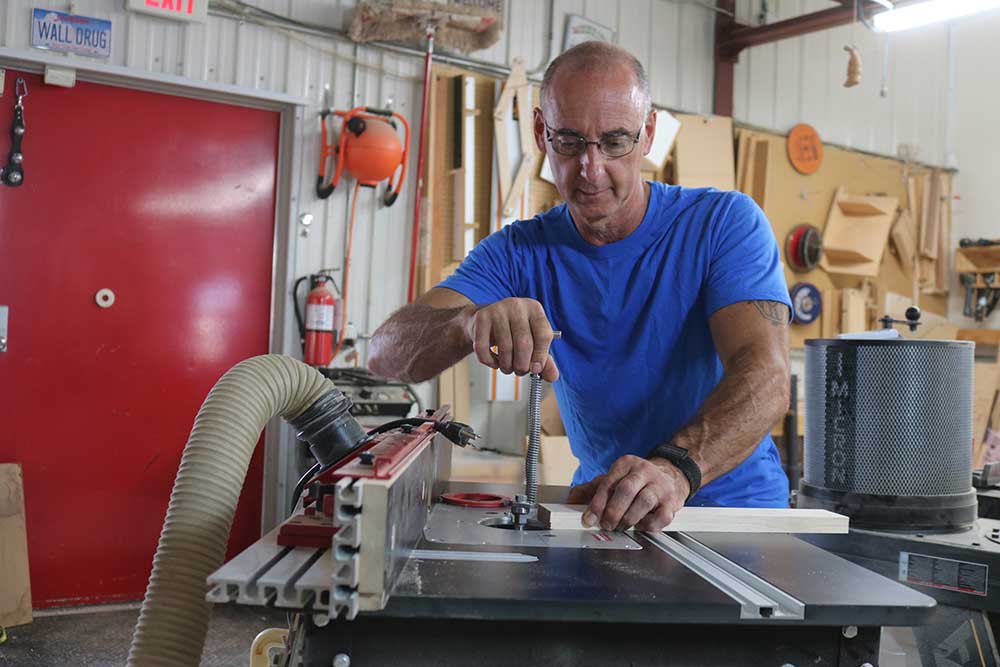 Kreg Adaptive Cutting System Review
George Vondriska
Track saws and cutting systems that use them are quite the rage. And it makes sense. What a great way to get large pieces cut down to more manageable sizes, straight line rip stock, cut funky angles, and more. But here's my question: can you use a track saw and cutting system to produce all the parts you'd need to make a cabinet? In other words, is a good track saw cutting system a reasonable substitute for having a table saw in your shop, or for building cabinets on-site? Let's put Kreg's system through its paces and see.
Kreg's System
Kreg's Adaptive Cutting System consists of a saw, track, table, and accessories that help you set up and make your cuts. The saw has on board dust collection, and anti-chipping devices that improve cut quality. The table system makes it easy to make cuts perpendicular to an edge, or make angled cuts.
Making Cuts
Use the system by sliding your material under the track and getting it correctly positioned. You can position parts by measuring and marking on the piece, or by using the table accessories that Kreg provides. Both approaches work fine. The system works equally well for cutting sheet stock and solid wood.
And?
Spoiler alert. This system works great and makes it easy to cut all the parts you need for building cabinets; from case pieces to face frame parts.
More About Cabinet Making
Once you master the basics of cabinet making you've opened the door to creating book cases, vanities, shop or kitchen cabinets, and more. The procedures for these projects are very similar, and easily transfer from one project to the next.
More Info
For more information on Kreg's Adaptive Cutting System visit the website or call (800)-447-8638.
Popular All Woodworking Videos videos
Explore videos by George Vondriska