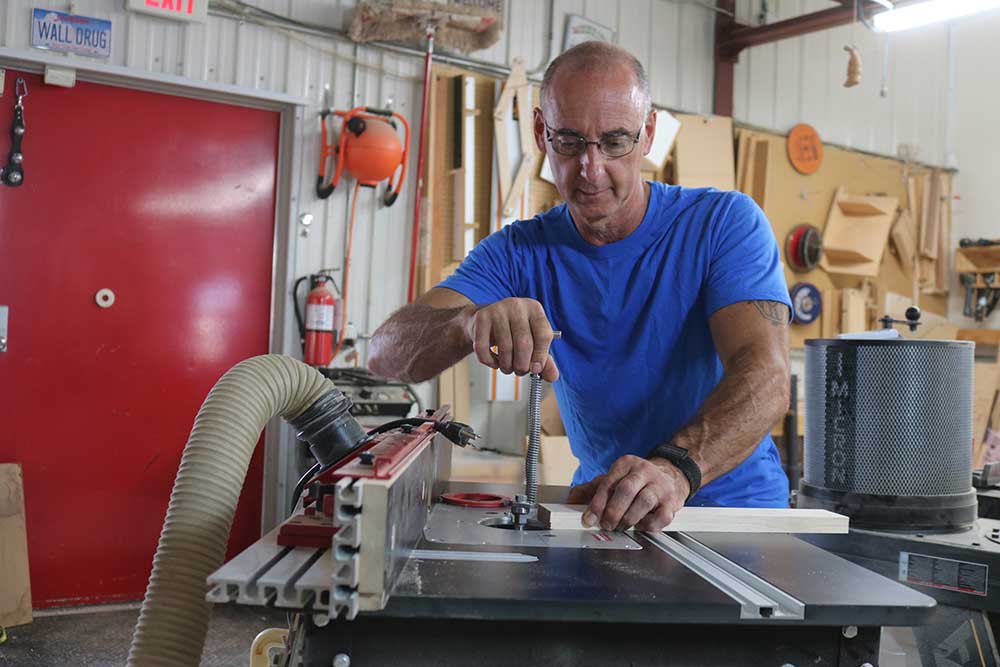 Tom's Knife Making Experience
George Vondriska
George's friend, Tom, dropped in at the shop and spent some time talking about his knife making experiences. Tom isn't forging blades, he's adding handles to knife blanks that he buys. This is a great way to make a wonderful custom gift for someone, or to make high quality knives for yourself, without spending a bunch of dough on them.
Where to start
There are many places you can buy knife blanks, and even knife kits that come with everything you need to make your first knife. Tom's recommendation is that you start with the simplest form of this, which is working with what are called scales. Scales are two small slabs of wood on each side of the knife steel. Prices for knife blanks vary. You can spend under $10, and over $100, depending on what you want.
What you need
Tom's primary tools for this process are
Bandsaw
Drum sander
Spindle sander
Tom has found that his standard set of woodworking tools serves him well for making the knife handles that he's worked with so far.
Take this as far as you want
You can spend as much or as little as you want on the knife blank, and use a variety of materials for the handle; wood, plastic, antler, etc. You can also incorporate brass and other materials. Dip your toe in the knife making waters and learn more about how to make knives from wood.
Sources
Here are a few places you can get knife blanks, and other knife making supplies:
4

Responses to "Tom's Knife Making Experience"
Popular All Woodworking Videos videos
Explore videos by George Vondriska