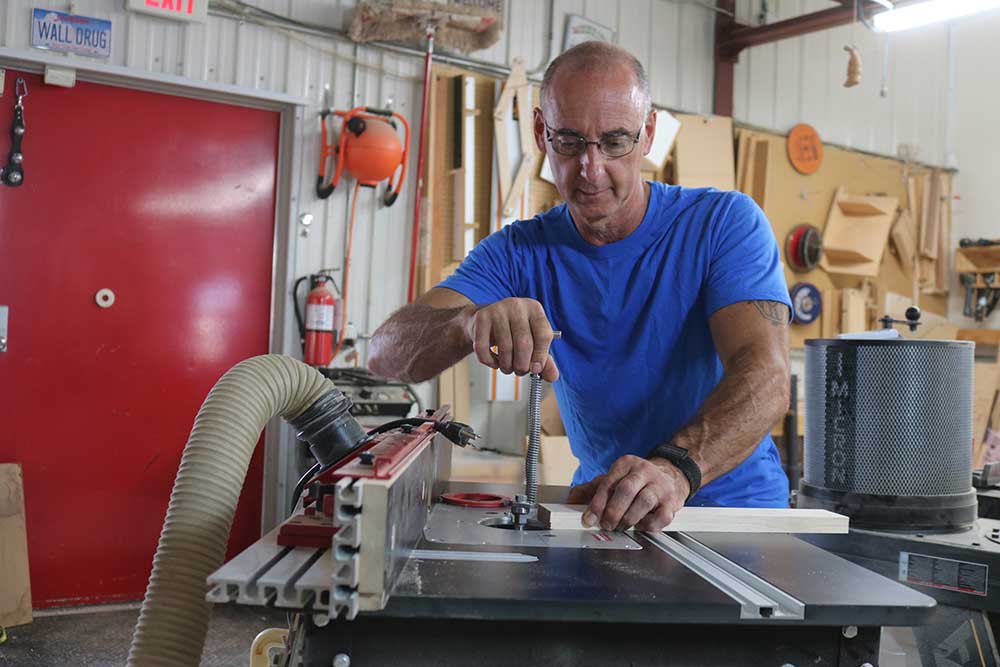 How to Make a Bandsaw Box
George Vondriska
Learn how to make a bandsaw box. Band saw boxes make great gifts, and provide an excellent use for small, attractive chunks of wood. They're pretty easy to make, provided you do the work in the right sequence. It's all laid out here, step by step.
Draw or trace a shape for the exterior of your band saw box. Don't be afraid of simply free handing the cut and letting your creative juices flow. A narrow, fine toothed blade will allow tight turns and make for very little sanding later. I use a 1/8″, 14 tpi (tooth per inch) blade.
Mark the thickness of the back on the rear of the box, and slice the back from the body of the box. Make the back about 1/4″ thick. Don't sand the cut parts.
Mark out the wall thickness you want to leave behind on the box after the drawer is cut out. Again, shoot for about a 1/4″ wall. Look for a spot on the box where you can make an entry cut with the band saw blade, and hide it later. Typically it's best to make the entry cut on a grain line.
Mark out and cut the front and back of the drawer, similar to what you did when removing the back from the box. After cutting the front and back off, cut out the interior of the drawer. It's a good idea to make the drawer front and back so you are sure to get them glued back on in the right spot.
Using a drum sander, sand the interior of the drawer. Don't sand any surfaces that will be glued back together. Glue closed the cut where the band saw blade entered the box, then sand the interior. When assembling the box you may be able to use conventional clamps, but band saw boxes often require creative clamping techniques. Use masking tape or rubber bands to pull curved surfaces closed.
After the entry cut in the body of the box is glued together, glue the back on. Sand the outside of the box to remove the band saw marks and make the back flush with the body. Lightly sand the outside of the drawer after the glue is dry on the front and back. When the outside of the drawer has been completely sanded, add a pull to the front of the drawer.
Popular All Woodworking Videos videos
Explore videos by George Vondriska