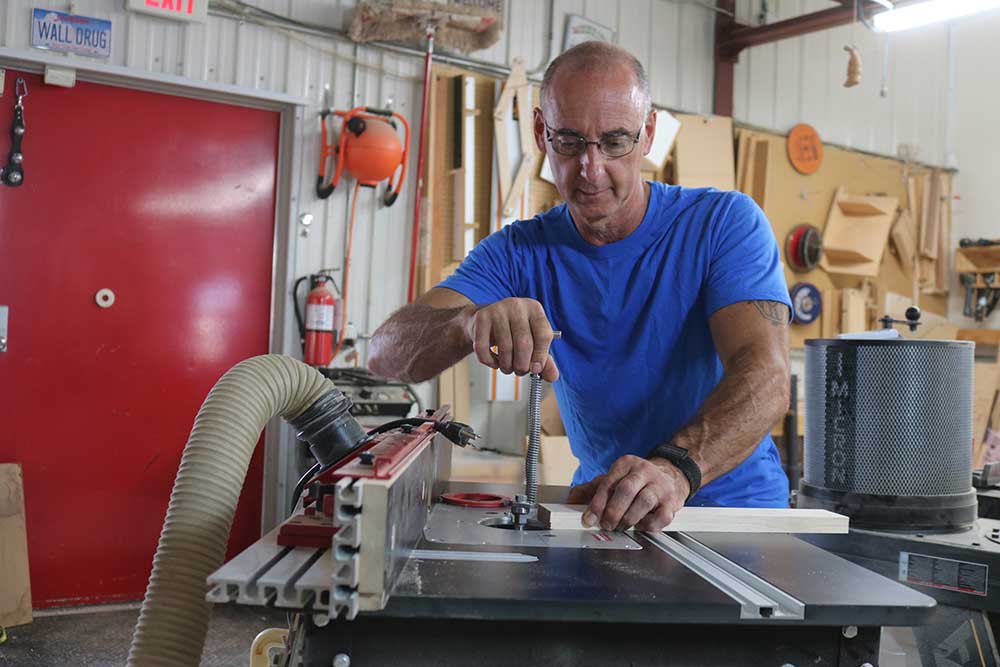 Removing Pressure Sensitive Adhesive Backed Sandpaper
George Vondriska
Adhesive backed sandpaper is very convenient, right up to the point where you need to take it off so you can put on a new piece of paper. The good news is that adhesive backed sandpaper sticks pretty well while you're using it. The bad news is that it continues to stick pretty well when you're trying to take it off. Here's a very cool trick that will help you peel your paper in one large piece, instead of a hundred tiny ones.

Preparation is key
Whether you're using adhesive backed sandpaper or hook and loop; a random orbit sander or belt sander; stearated paper or non-stearated paper, knowing how to get your projects ready for finish is as important as the finishing step. Using the right abrasive, and knowing how to use it, is key. It may seem simple, but knowing how to sand wood is critical. If you don't do a good job sanding, you can't do a good job finishing.
A variety of projects
Looking for ideas on what to build next in your shop? WoodWorkers Guild of America has you covered. We offer a huge variety of woodworking projects. Some can be completed in a few hours, some will take longer. But they all have the material and procedures spelled out, part of our mission to keep woodworking projects as simple as possible for you.
Explore videos by George Vondriska