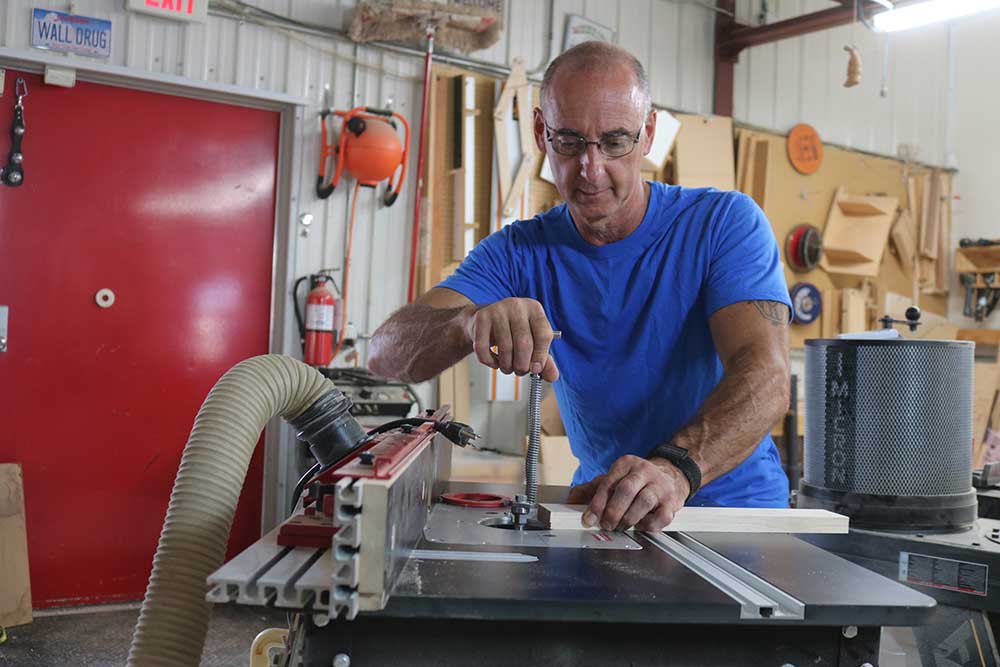 Accenting Wood with Tinted Epoxy
George Vondriska
There is growing popularity around working with slab wood and making big, bold table tops with this material. That generally means dealing with imperfections that you will invariably find in the slab by filling wood cracks with epoxy.
Epoxy is a great material for filling voids because it provides an attractive surface that can be sanded flush with the surface of your project, and coated with the same finish that you put on your wood. Epoxy looks great in its "native form", with its clear appearance, or some products have a nice amber tone. But some projects call for a different look; whether it's a splash or color, or some other lustrous characteristic. Does this mean that you have to find something other than epoxy to create a special effect? No!
Epoxy has a neat attribute in that it accepts a variety of materials added to it that can give it just the flair that you are looking for. Materials such as colorants or metal shavings can be added to your epoxy solution before you fill a crack, by following a simple process:
Mix epoxy thoroughly before adding anything. Don't put your colorant or other additives before it is mixed, or you might find it challenging to achieve a well-mixed epoxy, which can lead to poor bonding or structural integrity.
Pour in additives slowly. As the adage goes; a little bit goes along way. It's easy to add more, and very difficult to remove additives from the mixture.
Fill cracks as normal. Once your solution is complete with the appearance that you desire, then treat it as you would any other epoxy pour.
You'll be amazed at the cool accents that you can create on your piece using this approach. Then you want to explore some other woodworking project ideas!
y
Here's the resin that was used in this video: https://amzn.to/2mOv7Ul
Popular All Woodworking Videos videos
Explore videos by George Vondriska