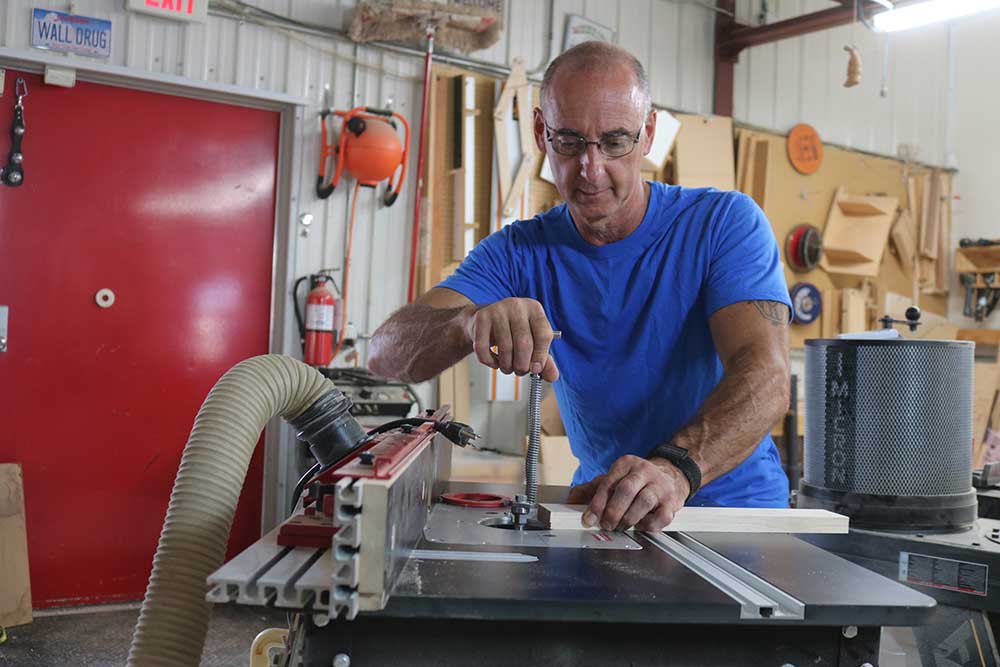 Pen Turning Tips and Tricks
George Vondriska
Pen turning on a lathe is a lot of fun, and it's not a difficult process. This video gives you everything you need to know to get started making pens in your shop.
Why pens?
Pens make great gifts. Graduations, birthdays, weddings…Everyone will have your pens on their wish list. Want to bring a little revenue into your shop? Nicely made pens are easy to sell.
What do you need?
Pen turning kits are available from a variety of sources, and are easy to find online.
The process
Once you have the pen kit you're ready to make or buy your pen blanks. Check the kit's instructions for info on how big the blank should be. Pens provide a great way to use up those tiny scraps in your shop.
Next step, drill the correct size hole in your blanks (hole size will be provided in the instructions), glue in the brass barrels, and use the pen mill to trim the blanks and barrels. Then you're ready to turn.
Final diameter of the blanks is determined by the pen kit-specific bushings you put on the mandrel. Other than hitting that diameter, you're free to be creative with your turning. When you've got a shape you like, sand and finish. George commonly uses a shop-made finish made up of ⅓ each shellac, boiled linseed oil and mineral spirits. Read the directions for the correct sequence of assembling your pen.
More on turning
Lathe turning is SO much fun. We have lots of content on this topic. Be sure to have a look at our other woodturning videos.
More info
For more info on Ultra Shear woodturning tools, visit www.woodpeck.com.
Popular All Woodworking Videos videos
Explore videos by George Vondriska