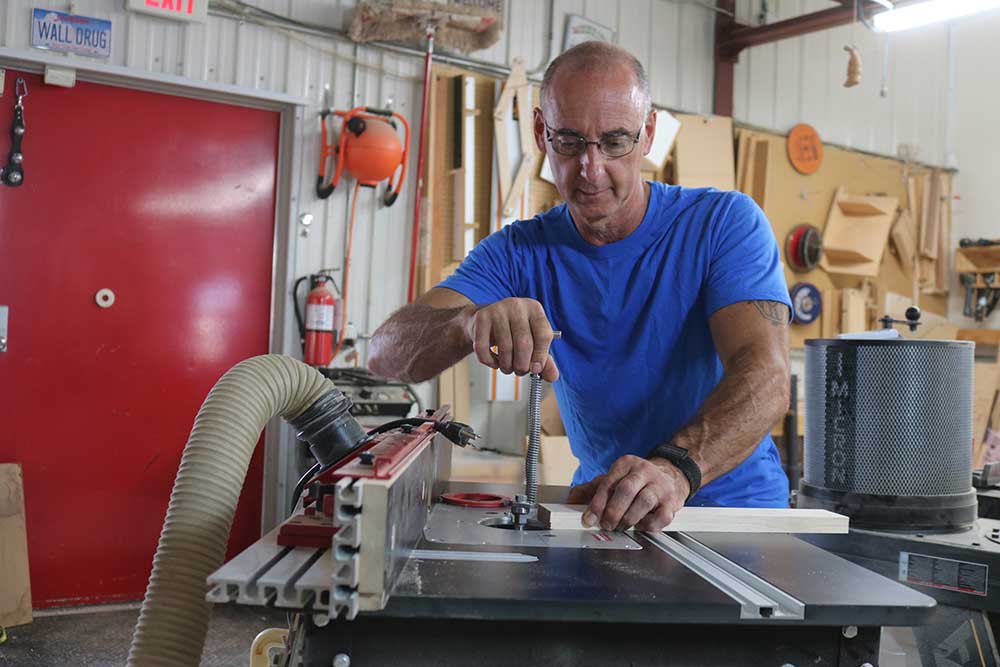 Cutting a Live Edge Bowl Blank Round on a Bandsaw
George Vondriska
Turning a natural form on a lathe and keeping the bark and natural tree profile intact as you rough out and shape the bowl is a satisfying process. While live edge bowl turning is extremely fun, for people who are new to this art form, there can be some intimidation about the sequence of events. And the intimidation may be warranted, because it is extremely important to follow the necessary steps to safely create live edge bowls.
The first steps to a successful live edge bowl project occur before you get anywhere near the lathe. Before you mount the live edge bowl blank on the lathe, you have to cut it out of a log. The best way to do this is on a bandsaw—preferably a powerful bandsaw with adequate height capacity.
Once you have a bandsaw that is capable of roughing out a bowl blank, the steps are as follows:
Blade selection. It is important that you choose a blade that is appropriate for this task, as not all blades will be well suited for cutting bowl blanks with live edges. In the video, George shares his favorite blade size and tooth geometry for this process.
Cutting guides. Because the bowl blank starts with an organic shape, it can be difficult to draw a cut line on the surface. George recommends keeping a set of cutting guides on hand that can be attached to the top of the blank to give you a visual reference as you cut your live edge bowl blank.
Make the cut. Following along the cutting guide, carefully make the cut. Remove waste material as you complete the circular cut.
After you've finished turning your live edge bowl, come back for more woodturning videos. George loves to turn, so we've got tons!
Popular All Woodworking Videos videos
Explore videos by George Vondriska