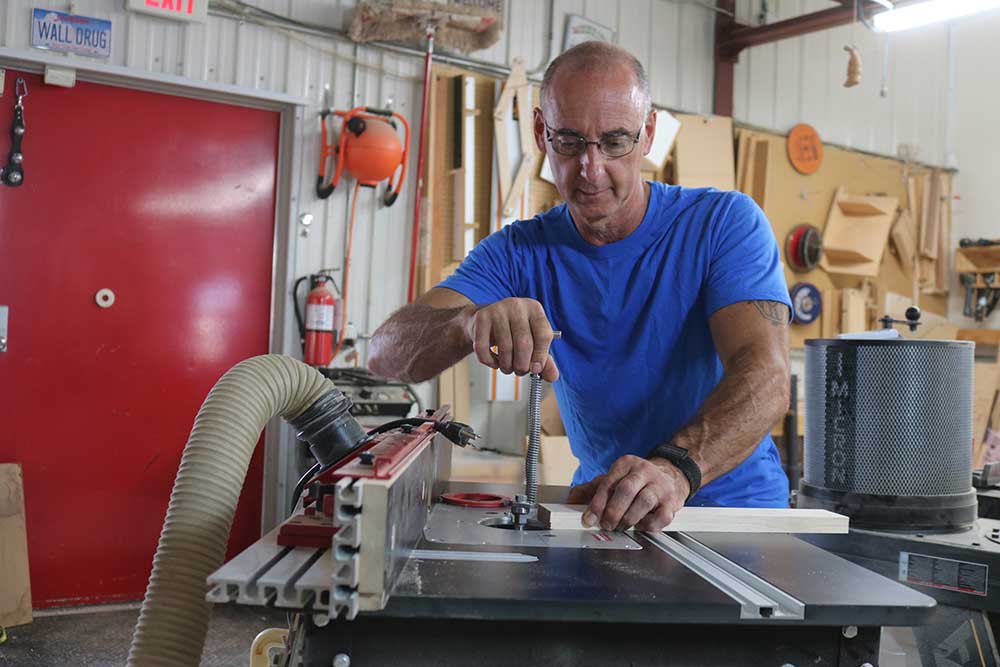 Custom Wood Travel Mug Using Stave Construction
George Vondriska
Woodworkers are constantly on the lookout for good projects that can be built quickly and given as gifts to friends and family members. This custom wooden travel mug project scores a bullseye on that front, providing a highly coveted item that will be useful to any person on your list. The project features stave construction, and houses a high quality metal insert to contain the liquid. In addition to learning the basics of stave construction, you will also get to apply your skills on the lathe to make the mug perfectly round, and also polishing it to a jaw-dropping luster.
Stave construction
The key to this project is to get the staves cut and glued so that your joints are seamless all the way around the perimeter. This might sound intimidating, but George breaks it down into a sequence of steps that are easy to follow. The process starts with getting your table saw set up properly, and validating this setup before making all of your cuts. Then the next trick will be to hold the glue joints snugly while the glue sets up. The approach to gluing up a round object might not be obvious, but it will all make sense as George walks us through it. You will want to be proficient on the table saw before beginning this portion of the project, so if you need to brush up, you can find a table saw video here to help you out.
Precision turning. After completing the stave construction, it's off the lathe to turn the mug. To prep for this project, you might want to brush up on some woodturning tips. There is an element of precision required to get the insert to fit properly in the wooden body, but the process is straightforward and repeatable.
Related Article: Travel Wooden Mug Project for the Lathe
Popular All Woodworking Videos videos
Explore videos by George Vondriska