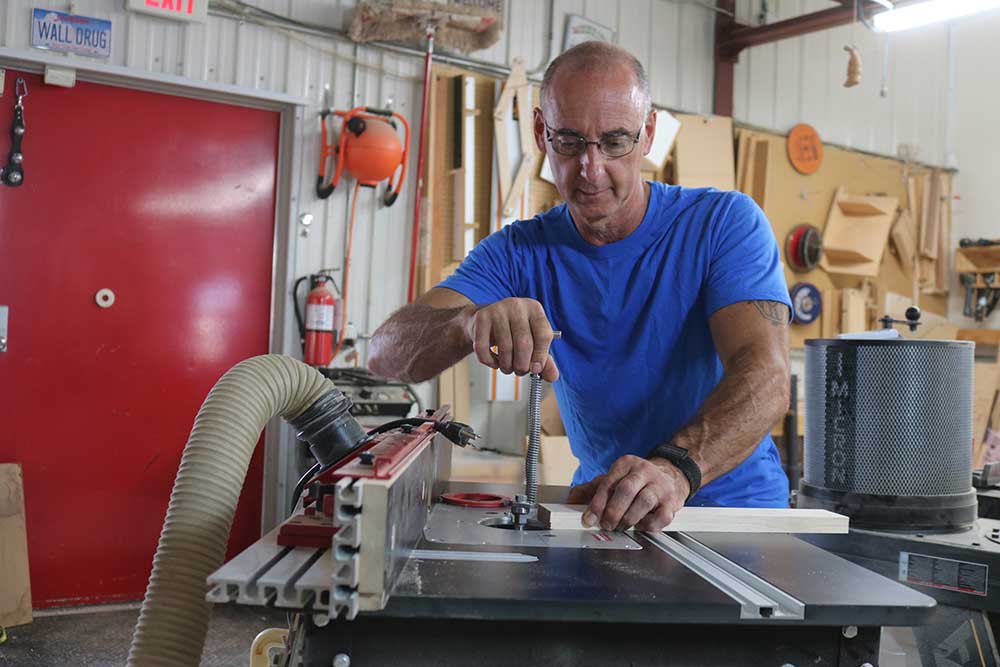 More Accuracy on a Scroll Saw
George Vondriska
Scroll sawing is a fun and creative way to create highly detailed projects or accents in your shop, and it also provides a safe way to introduce youngsters to woodworking power tools. Scroll sawing for beginners, however, can be challenging. You may need some help in producing the results that you desire with the level of precision you strive for. As with any tool, there are ways to improve the process by honing your technique and applying some advice from seasoned veterans. George Vondriska has logged a few hours on his scroll saw over the years and has some suggestions on the topic of scroll sawing for beginners that can help us better understand how to make the most of this neat tool.
Visibility
With scroll sawing, you are working on a small project, cutting to a fine line with a tiny blade. It only makes sense that you need to be able to see what you are doing, and as you age, it becomes even more critical. Our philosophy is that woodworkers should take advantage of every opportunity to improve safety or accuracy, so here George demonstrates a couple improvements that can greatly improve your ability to see what you are doing while making intricate cuts and learning how to use a scroll saw.

Control
Another key to producing quality cuts is to maintain full control over the workpiece the entire time that the scroll saw runs. For those who have three hands, this is super easy, but the rest of us need to learn some tricks to help us maintain the control that is needed.
Scroll sawing for beginners is a fun exploration for those who are new to woodworking as well as those experienced in other forms of the craft who want to explore marquetry, crafts, or ornamentation.
Popular All Woodworking Videos videos
Explore videos by George Vondriska