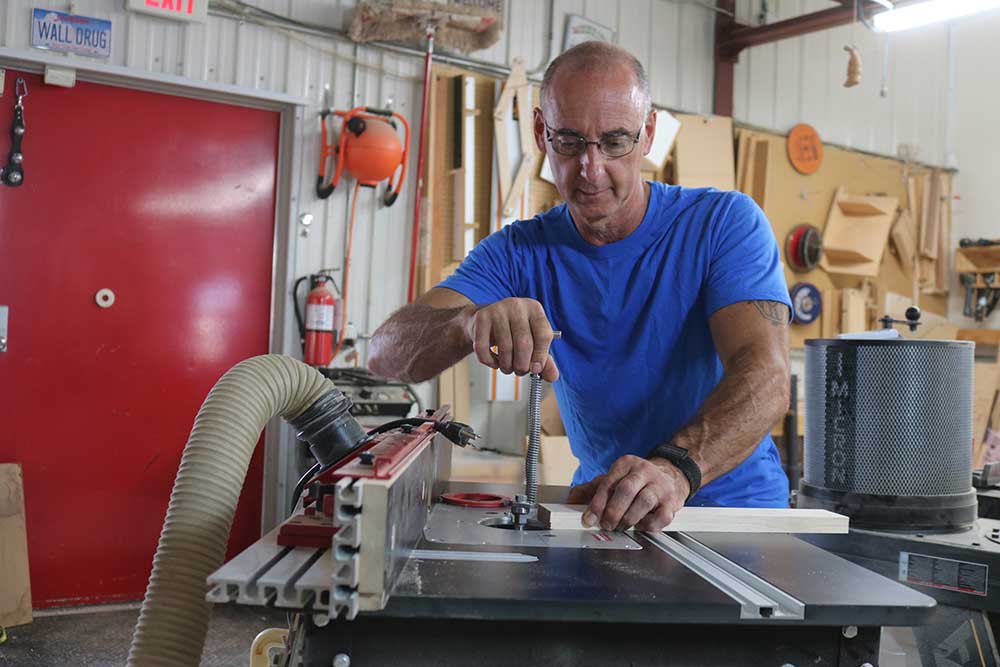 How to Make a Dibble for Gardening Using a Lathe
George Vondriska
If you, or someone you know, dabbles in gardening, you need to learn how to make a dibble for the dabbler. A dibble is used for planting; it's very helpful for producing a hole for a bulb or seed, and getting the hole just the right depth.
Lathe work
Learning how to make a dibble is pretty straightforward. After gluing stock up for the blank, the blank is turned on the lathe. This allows you to produce the required taper, along with the grooves that are used for depth markers. We provide you with a hot technique that really makes the depth marks pop. If you're not well versed in lathe turning techniques, or just want a refresher before you start on this turning project, Woodworkers Guild of America has you covered. We've got lots of great articles and videos that will help you learn or refresh your turning techniques.
More turning projects
Warning, lathe turning is very addictive. One of the great things about most lathe projects is how quickly you can make them. Instant (or nearly instant) gratification is great. Woodworkers Guild of America has lots of woodturning projects available for you.
For more information on Titebond II or Titebond III visit www.titebond.com, or call (800) 877-4583
Popular All Woodworking Videos videos
Explore videos by George Vondriska