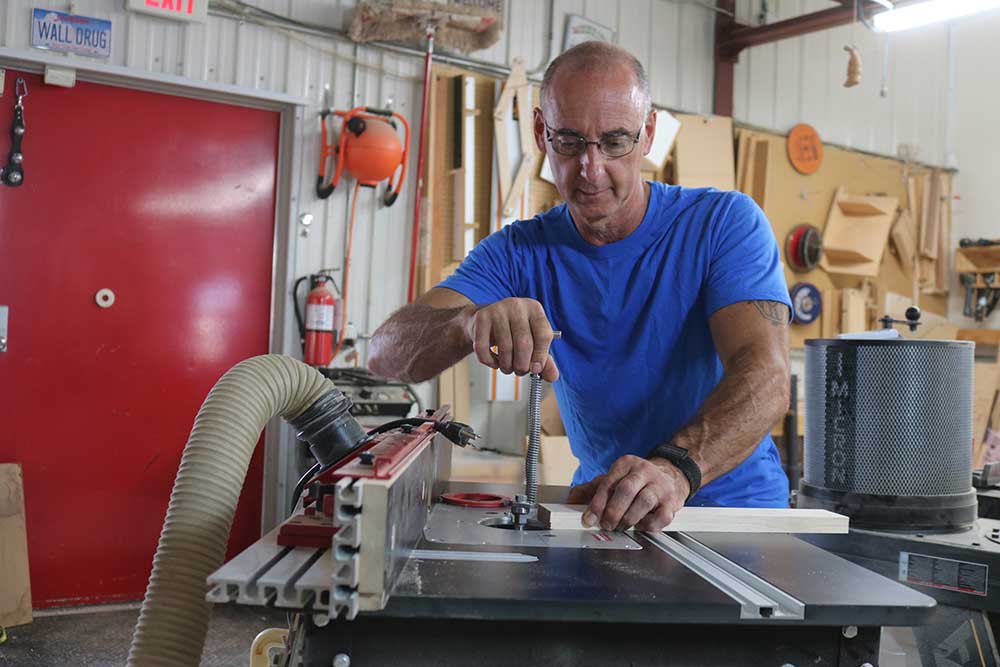 DIY Bed to Bench Project
George Vondriska
This turned out to be one of the most unique projects I've ever done. A customer wanted me to turn her husband's forty year old childhood bed into a bench. I had no idea what she was talking about, but a little poking around on the web showed me that this is a fairly common thing. The approach will be idiosyncratic bed by bed, but you'll find tips in this video that can help if you want to take on a similar project.

Assembly starts with disassembly
The first step was getting the bed apart. My goal was to make the bench with no new wood; completely recycle the old pieces. That meant being very careful as I took things apart. Tapping here, pulling there, paying careful attention to stress on the pieces so nothing bad would happen. Lots of patience, and it worked out ok.
Rebuilding
A common approach to the bed to bench idea is keeping the headboard intact, and turning the footboard into the two bench ends. I took that same approach. I was able to reuse a lot of the original mortise and tenon joinery, and used dominoes where I needed to create new joints.
Finishing
The customer wanted the finish refreshed, but not completely redone. Not knowing what the original finish was, dewaxed shellac was the key to this. It sticks to any finish, and any top coat will stick to dewaxed shellac. It's the perfect between coats finish.
Projects, Projects and More Projects
What direction do you want to go next? WWGOA has lots of ideas available; more DIY projects than you can shake a stick at. I'd put bed to bench in the furniture making category. If you want to do more of that, be sure to check out the furniture making videos.
22

Responses to "DIY Bed to Bench Project"
Reply

Reply

Reply

Reply

Reply

Reply
Popular All Woodworking Videos videos
Explore videos by George Vondriska