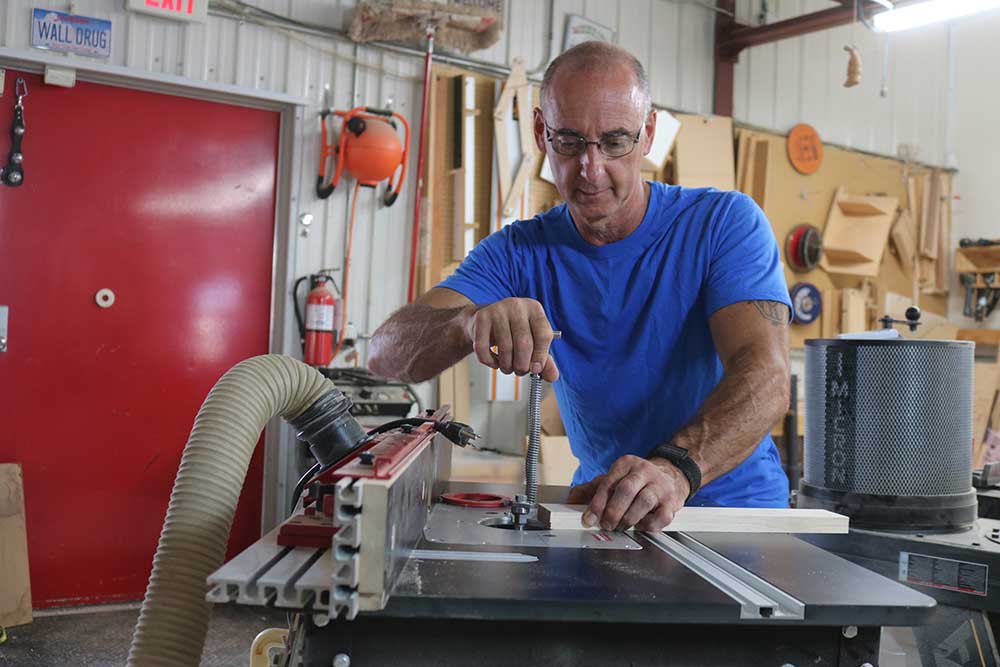 Creating a Waterfall Edge
George Vondriska
Waterfall edges add a beautiful, and slightly mystifying, touch to furniture. When done correctly the grain will flow, continuously, from a horizontal surface to a vertical surface. Waterfall edges are commonly used for table tops and legs, but can be used any place you're creating a corner.
Tools required
When you cut a waterfall edge the cut needs to be perfectly straight, and have really good cut quality. If you're missing either of these components the joint will have gaps. A track saw, like the Kreg saw system, provides the best method for making the cut.
The joint we need
Waterfall edges are created by cutting a miter joint between the horizontal and vertical surfaces. The miter doesn't have to result in a 90-degree corner, but it commonly does.
Leg length
The length of the leg controls the height of the table or bench. You can waterfall both ends of your project, or cut a waterfall on one end and use commercially made legs on the other end.
Getting the grain to flow
The key to a nice waterfall edge, with grain flow as seamless as possible between the two surfaces, is losing as little wood as possible. This is about the kerf of the saw blade. Follow the procedure in the video carefully.
Assembling the waterfall
The miter joint needs to be reinforced, so add some form of loose tenon (biscuits, dowels, dominoes) to the joint to strengthen it. Assemble the joint using clamping cauls.
More info
Kreg's track saw is part of their Adaptive Cutting System. For more info on Kreg products visit www.kregtools.com or call (800) 447-8638
4

Responses to "Creating a Waterfall Edge"
Popular Woodworking Joinery videos
Explore videos by George Vondriska