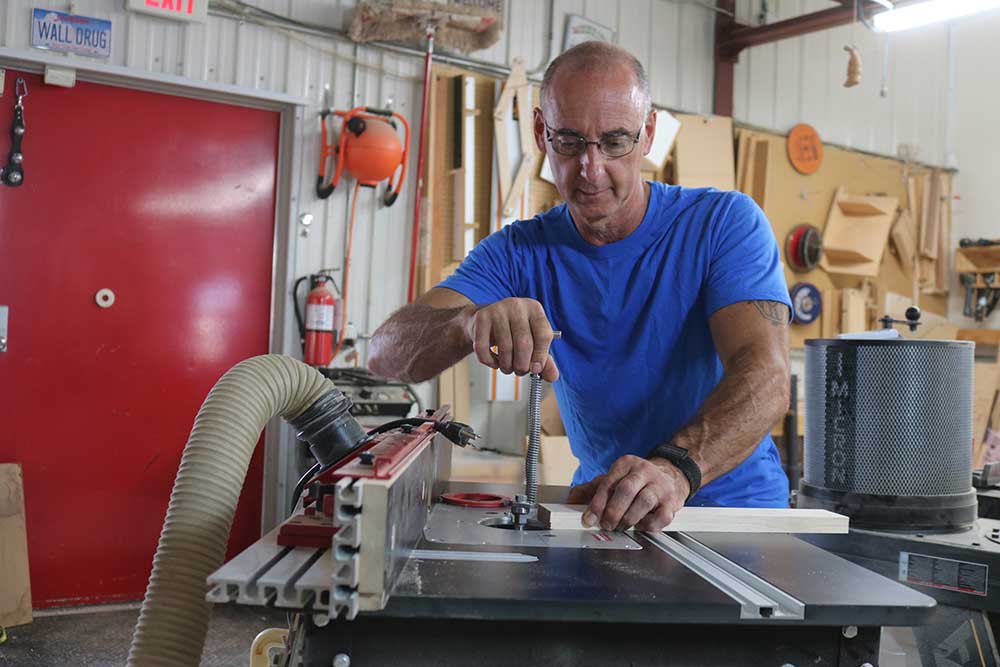 Cutting Tenons on the Bandsaw
George Vondriska
Mortise and tenon joinery is commonly used for tables, chairs, and a variety of other projects. Getting a uniform fit between the tenon and mortise is the key to solid joinery, and the band saw is great for making perfectly fitting tenons.
Before making the tenons, cut the mortises, then cut the tenons to fit. To do this, you'll need a "test tenon" that is exactly the same material and thickness as the real pieces. You'll also need a fence on the band saw. Keep in mind that the easier it is to control the fence, the easier it will be when you are cutting tenons.
Set the distance from the band saw blade to the face of the fence equal to the length of the tenon. You'll use this set up to make shoulder cuts on your test piece only, so it isn't critical that you're extremely precise. Once the fence is set, use your miter gauge to cut shoulders into the test piece. This will allow the offcut from the face of the tenon to fall away after it is cut.
Using a pencil or marking gauge, draw lines on your piece to lay out and indicate the size and location of the tenon. Compare the tenon layout to the mortise and determine if the tenon appears too large or too small. Then, use the tenon layout lines to position the fence. Make a test cut. If the tenon won't slide into the mortise, it is too large. Move the fence in small increments and make additional test cuts to find the perfect location. Remember, because you're cutting both sides of the tenon, the effect of moving the fence is twice the amount you've moved it. If you shift the fence 1/32″, you will remove 1/16" from the tenon.
Trim the ends of the blank to make sure they're straight and square, and mount the blank between centers. Turn the blank round, then make a spigot on the headstock end that can be grabbed in a lathe chuck. Shape the "bulge" in the middle until the curve on the exterior closely matches the curve on the interior.
If the top and bottom shoulders are the same size as the side shoulders, cut the tenons by making four cuts on each end of each rail. If they are not the same size, you'll need to readjust the fence position before cutting the top and bottom shoulders. After you finish the band saw cuts, take the rail to the table saw to complete the tenon.
Popular All Woodworking Videos videos
Explore videos by George Vondriska