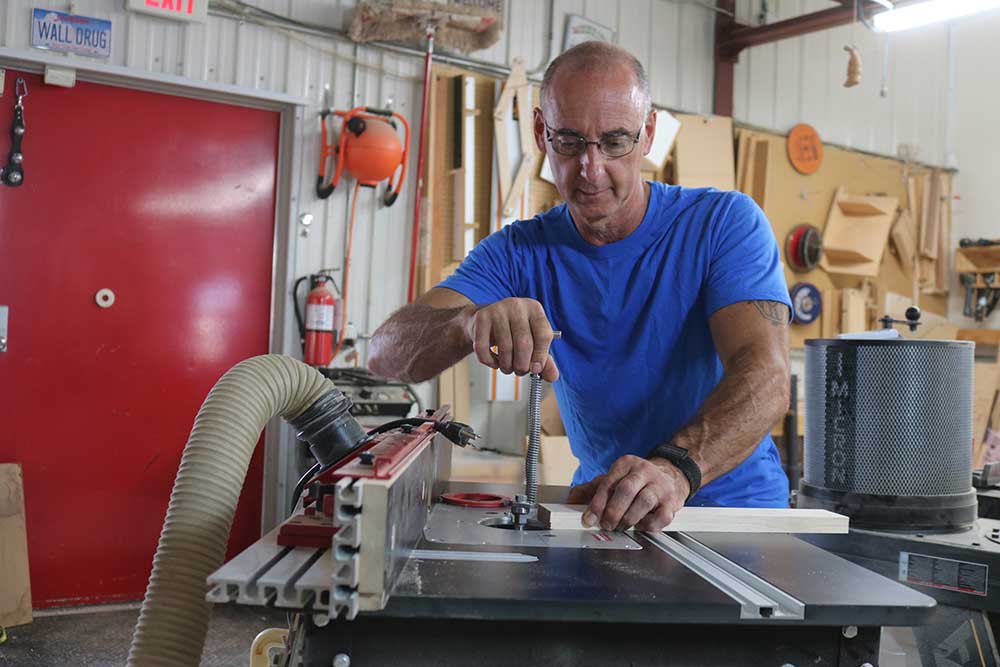 Making a Continuous Grain Drawer Front
George Vondriska
Have you ever seen a table with a drawer featured as part of the apron, and the grain of the apron flows through the drawer face as if it were cut directly out of the apron without disturbing the surrounding wood? Could it be a magic trick, or are some craftsmen just that superior? Well there's good news and great news. The good news is that it is not as hard as you might imagine, and the great news is that after watching this video you'll be able to do it as well.
Creating this effect is really as simple as carefully following a sequence of steps that can produce perfect results every time, with a required prerequisite skill of knowing how to build cabinet drawers. The steps include:
Sizing the rail. Initially you'll leave it extra long and wide so that you have the additional material necessary to perform the magic trick. If you start by cutting the rail to its final width and length, you will either need to start over and use a different board, or make adjustments to your final table dimensions.
Rip and cross-cut. You'll use a sequence of rips and cross-cuts to carefully remove the drawer face.
Put it back together. After cutting out the drawer face you'll glue the rest of the apron pieces back together, being careful to accurately align the grain across the members of the apron. The alignment is critical because without that the secret to the magic trick will become more apparent.
Then, when you are done attaching the drawer fronts to the drawer boxes and assembling the table you will have a masterpiece on your hands. Your friends and family will surely want to know how you created the perfect continuous grain on your apron and drawer fronts.
Popular All Woodworking Videos videos
Explore videos by George Vondriska