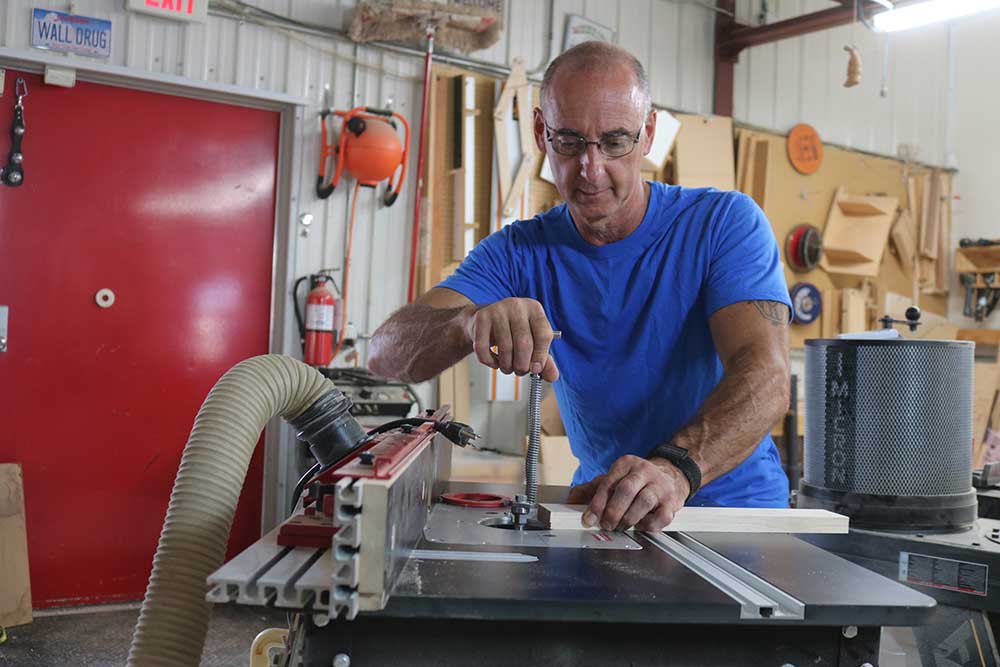 Build a Veneer Lid Box
George Vondriska
This box is a simple project, but a few things help it stand out: it's simple to build, its contrasting woods make it visually interesting, and adding a layer of veneer is easy and beautiful.
Cut list:
– Ends ⅝" x 5-1⁄<sub2" x 4-⅞"
– Front and back ⅝" x 5-½" x 8-¾"
– Bottom ¼" x 4-13⁄16" x 8-1⁄16"
– Lid ⅝" x 5-¾" x 9"
Joinery
All the joinery can be done on the router table. Cut a 5/16" deep by ⅝" wide rabbet on the front and back using a ¾" bit. Be sure to use a backer board to prevent chipping. Use a ¼" bit to cut the groove for the bottom, which is also 5⁄16" deep, ¼" from the bottom edge. Do this to all four pieces, keeping the rabbeted faces of the front and back down on the router table. The rabbet in the lid is ¼" x ¾". Be sure to test the fit to make certain the lid fits on the box. Cut a ¼" x ¼" chamfer on the top of the lid using a chamfer bit.
Assemble
Sand the inside faces and assemble the box. Double-check the dimensions of the bottom before installing it and gluing the box together. Standard yellow glue works fine for this.
Veneer the lid
If you get a mixed pack of veneers, you'll have lots of species to choose from. Leave the lid and veneer oversize and cut them to size after the veneer is on. Be sure to use wax paper between the veneer and caul when you glue them up.
More veneering
If you enjoyed this project, check out our veneered-face clock.
More info
For more information on Titebond products, call (800) 669-4583 or visit the company's website.
Popular Woodworking Projects videos
Explore videos by George Vondriska