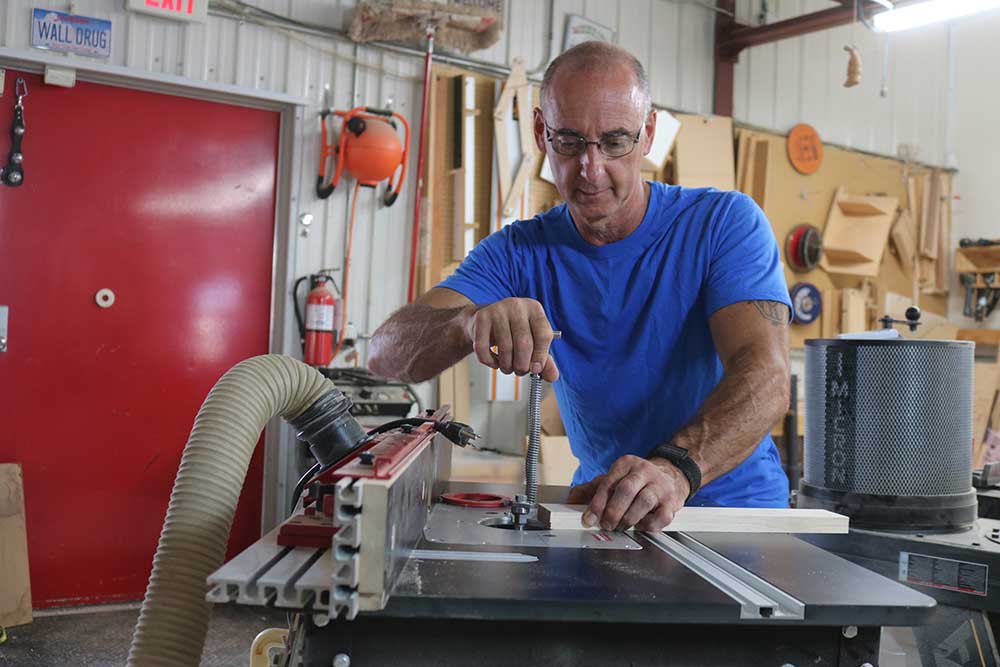 Wood Glue Up: Gluing Big Slabs
George Vondriska
At some point in the adventures of most woodworkers you'll encounter the need for a board that is wider than the stock that you have available, which means it's time to perform a wood glue up. Don't be intimidated, as it's probably easier than you think to produce a strong, beautiful wood glue up that is as wide as you need. Mastering this skill will enable you to tackle many jobs that typical lumber just won't allow, such as a wide table top, tall headboard, and other popular projects that might be on your to-do list.
This video will demonstrate the steps for a wood glue up in detail, but at a high level the process goes like this:
Get your lumber flat and square. Don't attempt a wood glue up with boards that are not perfectly flat and square, or you will have all kinds of problems down the road.
Glue up your panel in multiple stages. In order to save all kinds of sanding time, do your wood glue up in stages, with the width of each sub wood glue up being narrower than the capacity of your planer.
Run each sub glue up through the planer. Be sure to plan all panels to the same thickness so that your final wood glue up will be easier, with less sanding required.
Do the final wood glue up. You should only have a joint or two to glue in your final assembly, making it much easier to get good tight seams. Then sand the final joints flush.
This video will provide most of the necessary instruction, but there are more tips for a panel glue up available. And if you are not happy with your wood glue up, you can sometimes fix a bad glue up after the fact.
Popular All Woodworking Videos videos
Explore videos by George Vondriska