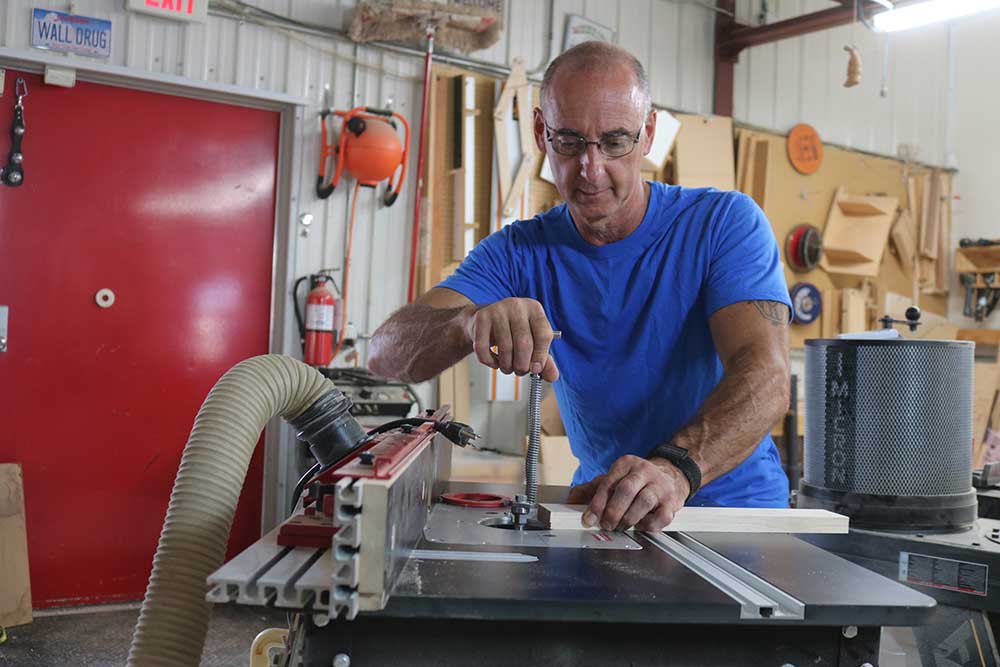 2023 Product Showcase: Kreg Drawer Front Mounting System
George Vondriska
When you're doing a project that includes drawers, the easiest way to make sure the drawer fronts are correctly installed is to put the drawer boxes in first, then apply the drawer fronts to the boxes. The challenge in that is holding the drawer front in the right spot while you're fastening it to the box. Until now. Kreg's Drawer Front Mounting System REALLY simplifies the process.
Securing the drawer front
The system includes two clamps, a left and a right. In addition to holding the drawer front on to the drawer box the clamps have inch scales on them that help you position the drawer front left and right. Position the drawer front on the same mark on each side and it has to be centered.
Spacing between drawer fronts
The kit includes a very clever set of shims. The shims come in four sizes; 3/32", ⅛", ¼", and ¾". The shims have magnets built in so they automatically adhere to each other when you make a stack.
Fasten the drawer front
Once the drawer front is in the correct spot you can easily pull the drawer open and fasten the front to the box by driving screws through the box and into the back face of the drawer front. Then you can remove the clamps, grab the shims and move on to the next drawer front. Easy peezy.
Other Kreg products
Kreg has a wide array of products that can help you in the shop. Check out our reviews of other Kreg products for more info on their tools.
More info
For more information on the Drawer Front Mounting System, or other Kreg products, visit the company's website or call (800) 447-8638.
Popular How to Build Cabinet Drawers videos
Explore videos by George Vondriska