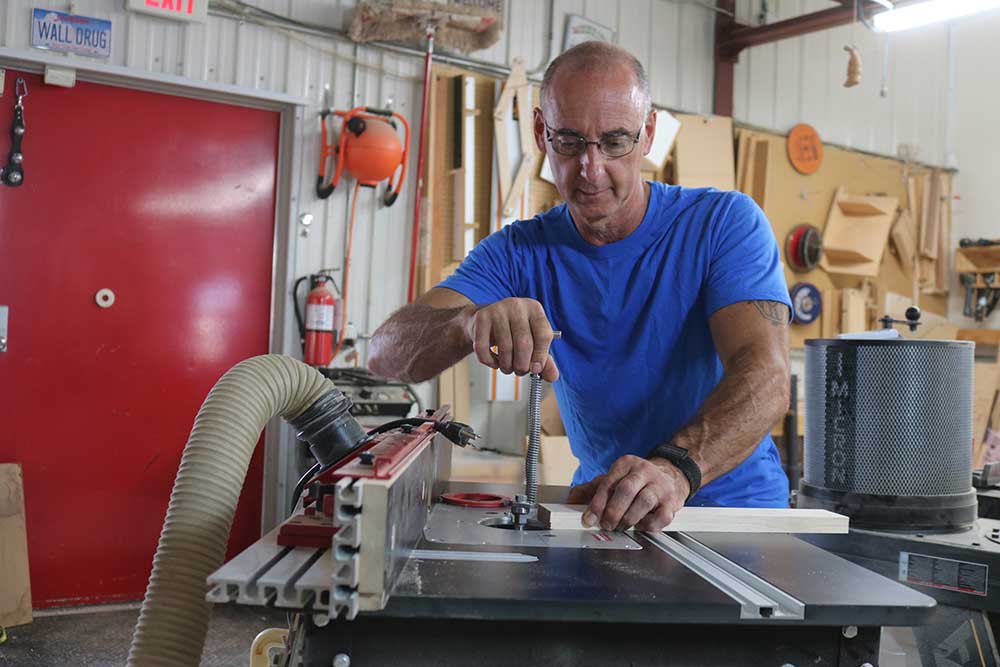 Setup for Using a Rabbeted Half Blind Dovetail Jig
George Vondriska
Everyone loves the handsome, distinguished look of dovetails, and on top of that they are an extremely strong, durable joint. Half blind dovetails are commonly used in drawer construction, and when overlay doors are desired, a rabbeted half blind joint is used. Using a dovetail jig and router is definitely the way to go when making rabbeted half-blind dovetails.
If you are familiar with how to use a porter cable dovetail jig to make standard half blind dovetails, then the steps in this video will be only slightly different in order to accommodate the rabbet. George demonstrates the process of using a Porter Cable 4212 dovetail jig to mill the rabbeted dovetail joint. Joint construction follows most of the process for traditional half-blind dovetails, with a few noteworthy exceptions, including:
Rabbets before dovetails
Before using a dovetail jig at all in this process, you'll want to mill the rabbets using your preferred method; table saw with dado, router table, shoulder plane, etc.
Tails first, then pins and sockets
With traditional half-blind dovetails using a dovetail jig, you cut the pins and tails at the same time. With rabbeted half-blind dovetails, your approach should be to first cut the tail piece, then reconfigure the dovetail jig to cut the pins and sockets.
Pin board registration
When using a dovetail jig to cut the pins, you'll find that your standard registration process doesn't serve you well due to the presence of the "pesky wabbet". Therefore, you'll have to align the shoulder of the rabbet using the alignment aid provided on the 4212 jig. If you are using a different jig; no worries, George provides an alternative approach which also helps make large production runs more efficient.
With proper setup and careful process, rabbeted half-blind dovetails using a dovetail jig are a cinch!
Explore videos by George Vondriska