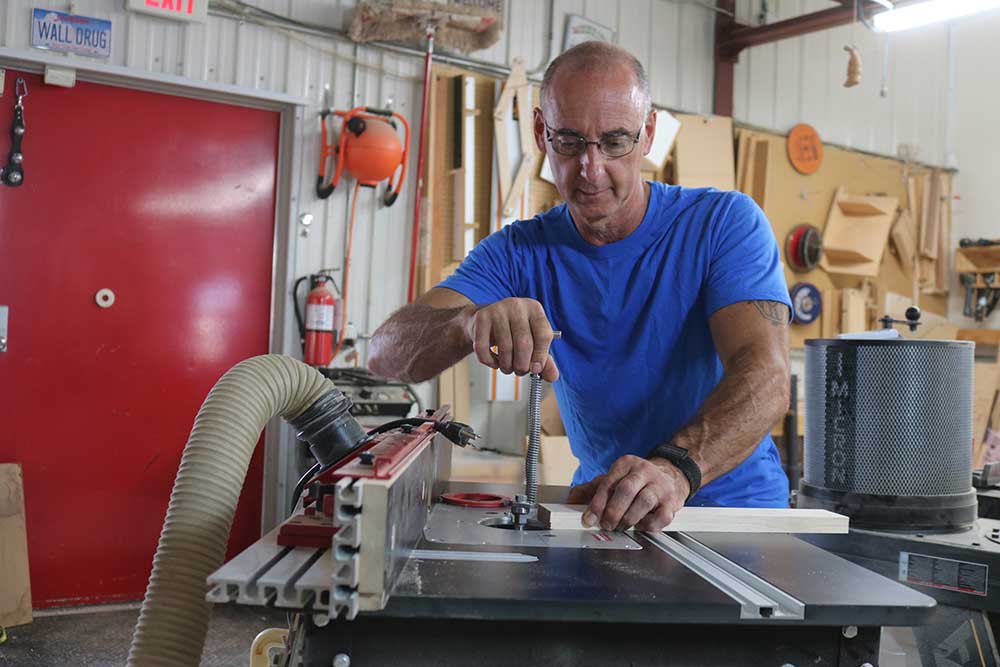 2023 Product Showcase: Armor Mini-Jig
George Vondriska
Pocket holes provide a great way to put projects together. As material thickness changes you also need to change the hole locations and hole depth to get maximum strength from the joint. Armor Tool's Mini-Jig makes it really easy to get both of these setups right.
See the calipers?
When you look at the Mini-Jig you can see what looks like calipers on the side of the jig. That's exactly what they are. Use those to measure the thickness of your material. Now, don't worry about keeping track of measurements. It'll all automatic. Squeezing the calipers against the material locates the entry point of the pocket holes in the right spot, AND sets the stop collar on the drill bit.
What screw do I use?
The jig includes a screw size chart. As you change material thickness a pointer indicates what length screw is best for what you're doing. The screw lengths are color coded, and Armor's screws are also color coded. Grabbing the right screw based on material thickness is dirt simple.
Holding the jig in place
The easiest way to secure the jig to your work is with a face clamp. The clamp is secured to the jig with a magnet, so it's easily removable. Face clamps also provide a great way to assemble pocket hole joints.
Assembling pocket hole joints
As you're assembling your pocket hole joint you might wonder if glue is necessary in the joint. Spoiler alert, the answer is yes. This video helps show you why.
More info
For more information on Armor products visit the company's website or call (888) 695-3055.
Popular Woodworking Joinery videos
Explore videos by George Vondriska