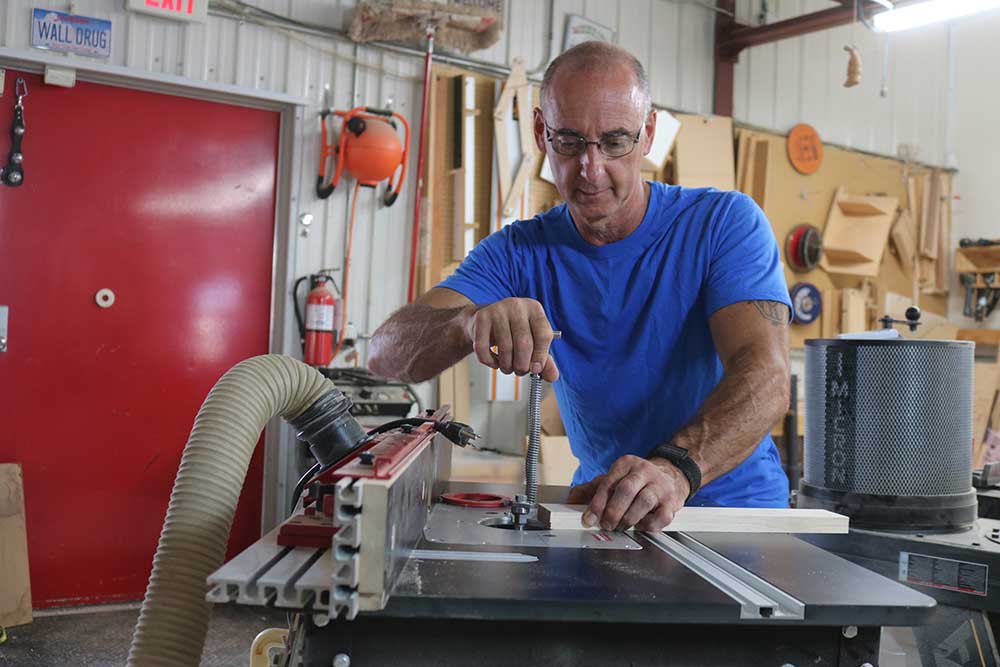 WWGOA GOLD LIVE: Safely Ripping Thin Strips on the Table Saw
George Vondriska
It's common to need thin strips for edge banding or splines, but cutting these parts on the table saw can be dicey. In this WWGOA GOLD LIVE event, George Vondriska takes a look at two different approaches that make ripping thin pieces easy, and let you leave the guard on the saw.
THIS EVENT IS ONLY AVAILABLE FOR WWGOA GOLD AND PLATINUM MEMBERS
Log in now to view the event or become a GOLD member today by clicking here and choosing the GOLD membership option!

Explore videos by George Vondriska
$370
Value
Get everything included in Premium plus exclusive Gold Membership benefits.
24/7 Access to Premium Woodworking Videos, Projects, and Tips
Step-by-Step Instructional Demos, Plans, and Tutorials
8 Full-Length Video Downloads to Watch Offline
3 Full-Length Woodworking Classes to Keep for Life
7 Printable Woodworking Plans
Discounts on Purchase-to-Own Content in the Woodworkers Guild of America Shop
Access to Ask the Expert Program
Exclusive GOLD LIVE Streaming Events
WWGOA GOLD LIVE: Safely Ripping Thin Strips on the Table Saw
Join WoodWorkers Guild of America to continue watching for $194.00 per year