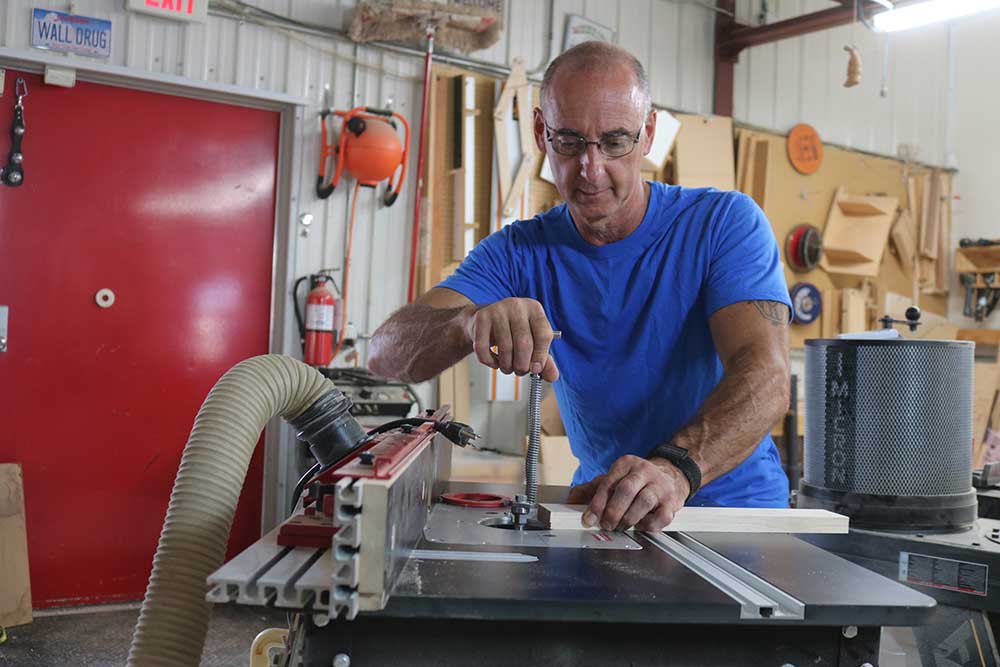 How to Make a Stool Seat with Contours for Comfort
George Vondriska
Watch this video and learn how to make a stool seat with a comfortable contour using a rounded router bit and shopmade patterns. In woodworking we call this process "dishing out"– making something concave, like a dish.
Why dish out the seat?
If you've ever had to sit on a flat wooden stool seat for long, you know how uncomfortable it can be. A flat seat is fine for a step stool but for a stool that will be used primarily for sitting, the contour will make it much more comfortable. As you learn more about how to build furniture, you'll find this technique very handy for your chair projects.
Bits and Patterns
Wondering how to use a router to make a contoured seat when you're learning how to make a stool? You'll use a rounded "bowl and tray" bit in your handheld router. The rounded edges of this bit create steps that will be easier to sand and feather. You'll also need two shopmade patterns–one with an 8-inch and another with a 9-inch open circle in the center. These patterns will guide your router as you create two steps of different depths.
Let the Chips Fly
Using half of the circle you cut out of the 8-inch pattern as a guide, you'll route the outer edges of the contour. Then, after removing the 8-inch pattern and replacing it with the four-inch pattern, you'll route the center of the seat.
Get Out Your Sander
You can use a random orbit sander to smooth out the cuts, starting with aggressive 50-grit paper and progressing through grits until everything is smooth. You could also use a right-angle grinder or disc sander. Once you've learned how to make a stool seat that's comfy, you'll never go back to flat.
Explore videos by George Vondriska