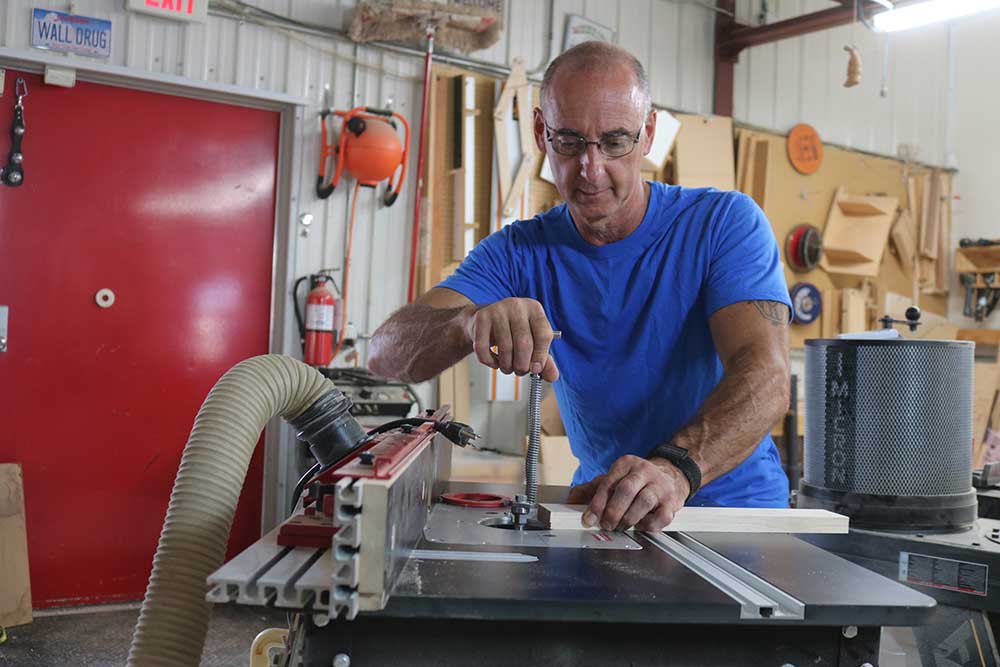 Allowing for Wood Expansion on Solid Wood Tops
George Vondriska
Wood moves; there's nothing you can do about it. Even after the tree is down, the wood has been dried, you've got it in your shop, and you apply finish, wood is gonna move. It's a living, breathing thing. If you don't allow for wood expansion, you're going to have problems in the future. Problems being cracking, splitting, maybe even blowing a leg and rail assembly apart. Let's not let that happen.

Do's and Don'ts
To give solid wood pieces plenty of opportunity for wood expansion, here's a list of things you should and shouldn't do:
Don't glue a solid wood top to the rails in the base.
Don't screw the top in place, unless the screw holes have sufficient wiggle room to allow for wood expansion.
Do use tabletop fasteners. They're easy to use, and allow wood movement by sliding along a kerf in the rail as the solid wood expands and contracts.
Don't worry about plywood or other man-made slabs. They don't have the seasonal movement that solid wood does.
Direction Matters
Wood only expands and contracts in one direction; perpendicular to the grain. Depending on the specie of wood you're working with, it can move as much as ¼", or even more. You don't need to worry about expansion and contraction parallel to the grain.
More Great Info
Hey, here at WoodWorkers Guild of America we want to help you do good work. This is just one example of the helpful shop tips we provide on a regular basis. Be sure you check out the rest of our archive.
27

Responses to "Allowing for Wood Expansion on Solid Wood Tops"
Explore videos by George Vondriska