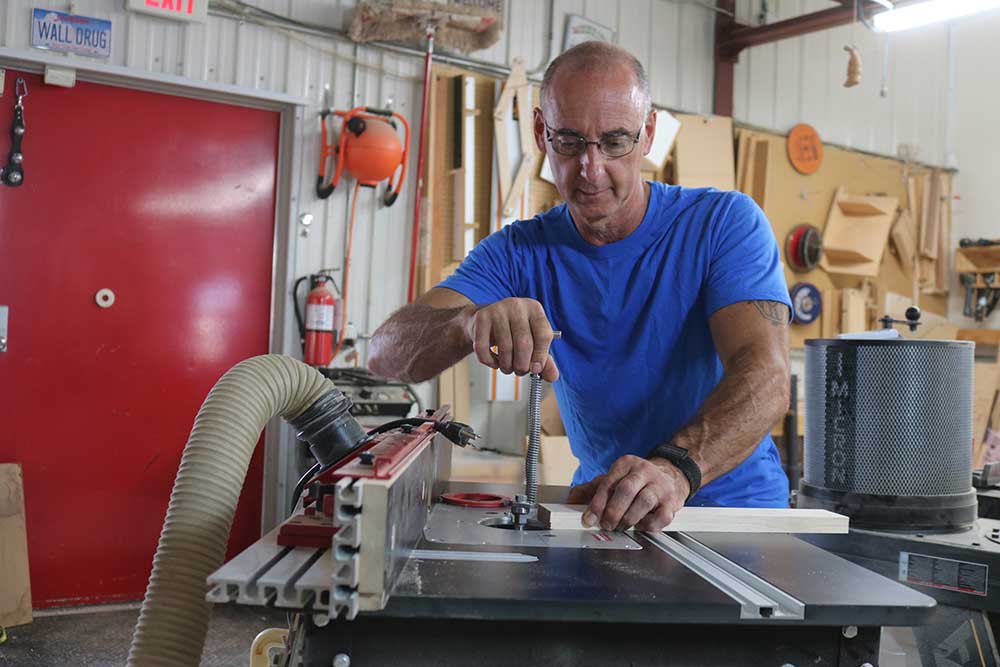 What is a Shopsmith?
George Vondriska
Shopsmith has a really long history. You may have heard of them and wondered, "What is a Shopsmith?" It was first launched in the late 1940s and took off with DIY homeowners. Their first machines were the 10E and 10ER. The company has gone through a lot of iterations, and the machine has changed a number of times. But the overall premise remains the same: a woodworking machine that fits in a small footprint but provides many different functions.
What model is this?
The Shopsmith George is using in the video is a Mark V 510. It includes a variable speed headstock and provides you with a table saw, disc sander, horizontal bore, drill press and lathe. Other tools are available that connect to the outboard side of the headstock such as a jointer, planer, belt sander, scroll saw, and bandsaw.
Good news and bad news
The good news is that a Shopsmith gives you lots of tools in a small space. The bad news is that you have to convert the machine from one function to another to use each of the tools. This isn't as convenient as having dedicated tools, but it also takes up way less space than dedicated tools.
The current model
Shopsmith's most current model is a Mark 7. It offers a significant upgrade on the power unit, and seven tools in one package: lathe, table saw, disc sander, horizontal bore, drill press, router, shaper.
Other multi-function tools
Tools that do more than one thing aren't unique to Shopsmith. We've also covered the Woodmaster 718 planer and Grizzly Jointer/Planer.
Popular Stationary Power Tools videos
Explore videos by George Vondriska