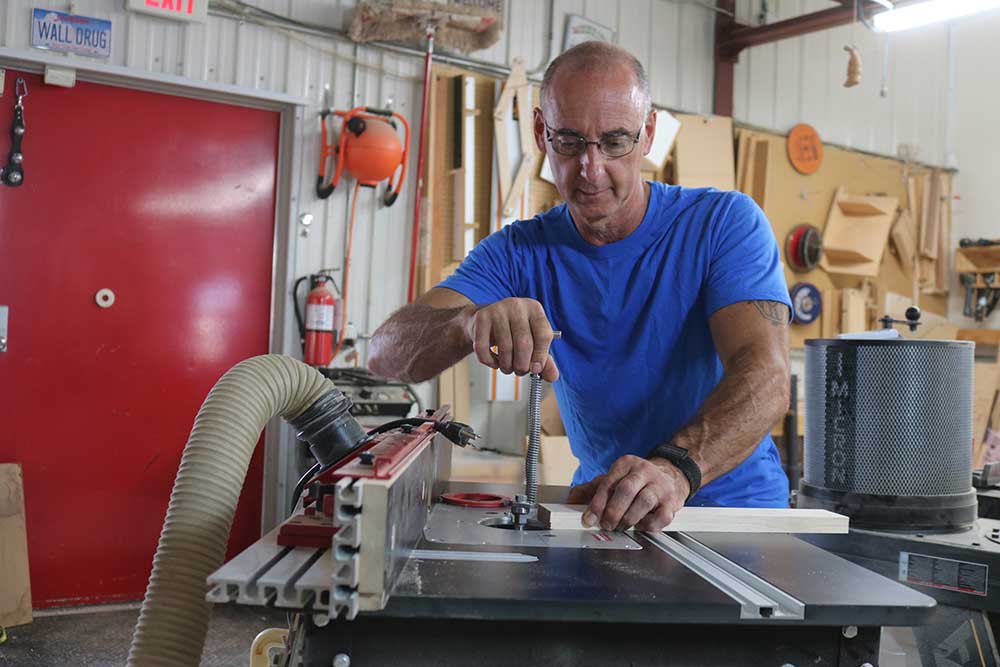 Turning Large Wooden Bowls
George Vondriska
Turning large wooden bowls is a blast! However, it requires some special setup. In this instructional video, the bowl blank started as a log, which is then mounted on a four-jaw chuck for turning. We'll provide you with what you need to know about special requirements for turning large wooden bowls. Important aspects of working with large chunks of wood include speed control, working with off-center blanks, and taking advantages of the ability to reverse.
Buying advice
Different lathes offer different features. For turning large bowls, look for a heavy machine with variable speed, a robust tool rest, and reverse capabilities. For really large work, it's also great if the headstock can slide into a position that allows you to turn a bowl outboard.
Working with green wood
In all likelihood, a large blank like this will come from a log, meaning the wood is green and dripping wet. We'll discuss some options for preventing the bowl from cracking as it dries.
More on woodturning
WoodWorkers Guild of America has lots of woodturning videos. Need to advance your skills? Check out our large variety of woodturning technique videos. Looking for lathe projects? Have a look at our many woodturning projects.
For more information on the Laguna Revo 18|36 Lathe, go to www.lagunatools.com or call (800) 234-1976.
13

Responses to "Turning Large Wooden Bowls"
Popular All Woodworking Videos videos
Explore videos by George Vondriska