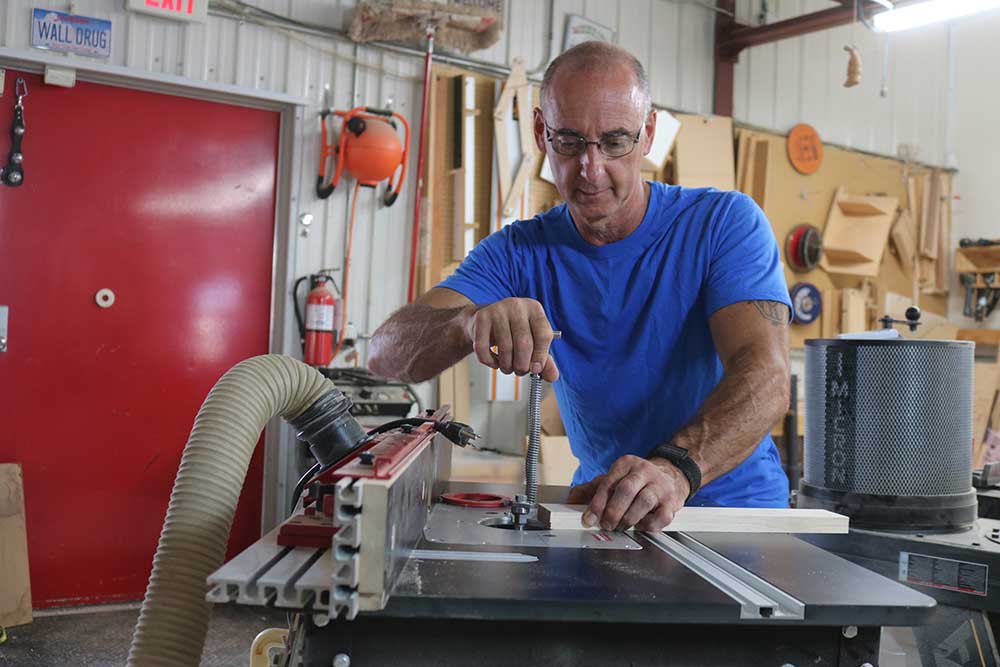 Using a Woodturning Hook Tool
George Vondriska
A hollow vessel is a beautiful, delicate object that is lightweight, has a very small opening, and invites all sorts of questions about how it was made. Turning a hollow vessel on a lathe is a challenging project, but it is an accomplishment that is fun, exciting, and within reach of an experienced turner when using the right tools.
To complete this unique type of turning you will be using a woodturning hook tool, which is a special gouge that is purpose built for this task. The hook tool has a curved shaft that allows it to remove wood off to the side of the opening where conventional lathe chisels cannot reach. It uses a carbide cutter that remains sharp for extended periods and is rotated and ultimately replaced when it becomes dull.
A woodturning hook tool requires a special technique and a bit more finesse than a standard lathe chisel, as it has to take a lighter cut, and is also used for producing a very thin wall. When using a woodturning hook tool it is important to keep a few things in mind:
Listen closely. It is not always easy or convenient to measure wall thickness as you are turning, but you can hear the difference as the wall becomes thin, and you'll know to ease up in that area.
Don't hog the material. Remove as much as possible with a conventional lathe chisel, then switch to the hook tool when the conventional chisel will no longer reach.
Keep your tool rest close to the vessel. To keep a clean cut you'll want to position the tool rest at the appropriate height as close to the opening as possible.
If you've got the woodturning bug, check out our other woodturning videos as well as more shop tips.
Explore videos by George Vondriska