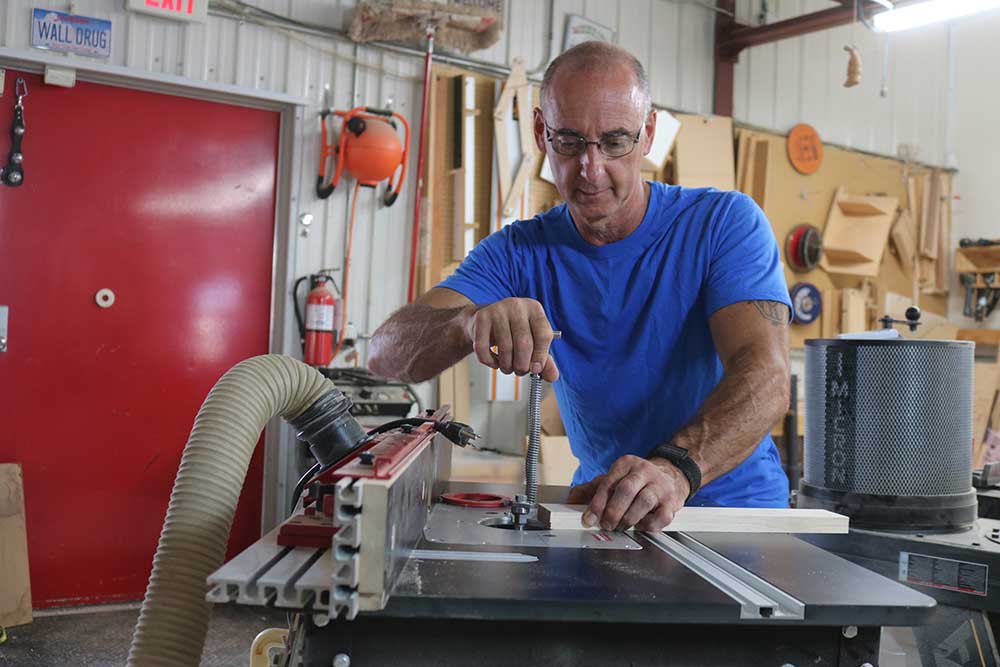 Pattern Bit vs. Flush Trim Bit
George Vondriska
A router allows the use of pattern bits and flush trim bits that both allow you to follow a guide and use that as a template for your work. The design of both of these bits includes a bearing of the same diameter as the cutter. The bearing is placed against the surface that is being used as a template, and the cutter follows along, removing stock from the work piece to match the pattern of the template. This is useful if you are creating intricate shapes, producing multiples of a project, or simply inserting a groove into a piece. So, what is the difference between a pattern bit vs. flush trim bit?
There are a few important distinctions when consider when to use a pattern bit vs. flush trim bit:
Bearing orientation: When thinking about a pattern bit vs. flush trim bit, the first thing to consider is the orientation of the bearing. One of these bits places the bearing above the cutter, and the other one places it below the cutter.
Intended task: For some projects you could use either style of bit, as the location of the bearing would simply indicate how you will need to orient the pattern relative to the work piece. For some projects, however, you might be plunging into the wood using a plunge router, following a pattern that has to sit above the work. For that application, you will need to choose a bit that places the bearing above the cutter, as the cutter itself must be able to cut as it plunges into the work piece.
Shank size: Not all bits are available in both a 1⁄4" or 1⁄2" shank size. A 1⁄2" shank is preferred for many routing operations because it is more massive and therefore provides greater resistance to vibration and chattering, and if all other variables are equal, it should deliver a superior cut quality.
After you've mastered pattern bit vs. flush trim, take a look at the differences in drill bits that are available for your projects.
Explore videos by George Vondriska