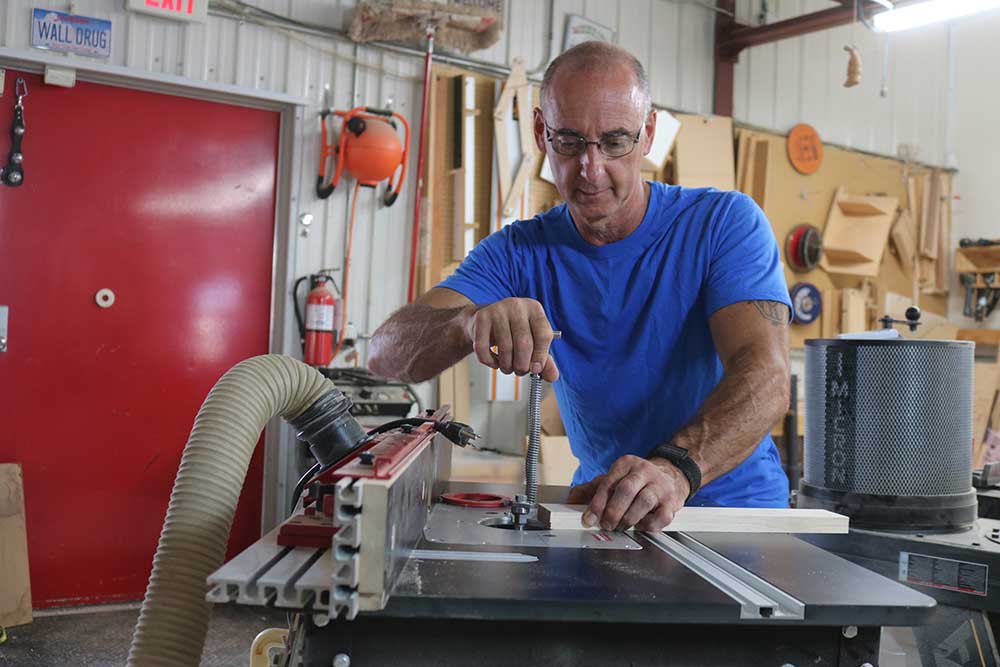 Using a Lathe Drill Chuck
George Vondriska
If you own a lathe, you know all about putting a spur center in the headstock and a live center in the tailstock. You may not be familiar with mounting a drill chuck on your lathe. There are LOTS of good reasons for adding this accessory to your collection of lathe tools.
What do I need?
The first thing you need is a little information. You'll need to know if your lathe has a #1, #2 or #3 taper in the headstock and tailstock. Check your owner's manual. A #2 taper is very common. If that's what you have, order yourself a drill chuck with a #2 taper. Otherwise order a drill chuck with a #1 taper, or drill chuck with a #3 taper. It should fit into both your headstock and tailstock.
And then…
And then the door is open to use the chuck for lots of different things. When it's in the tailstock use it to hold drill bits for boring out lidded boxes, or drilling tang holes in the ends of tool handles. Mounted in the headstock you can use it to hold pen mandrels, buffing wheels or a flutter sander. It can even serve as a chuck for small-scale turnings.
More about lathes
A wood lathe is a unique tool. Unlike other tools the wood is moving (spinning) and we bring the tool to the material. It's very important to make sure you fully understand lathe safety.
You should also do a handful of routine maintenance items to and for your lathe. Maintaining your lathe isn't hard. It's simple stuff.
But wait, there's more
If you want to make certain you're getting the most out of your shop time, we're here to help by providing more helpful shop tips.
4

Responses to "Using a Lathe Drill Chuck"
Reply
Popular All Woodworking Videos videos
Explore videos by George Vondriska