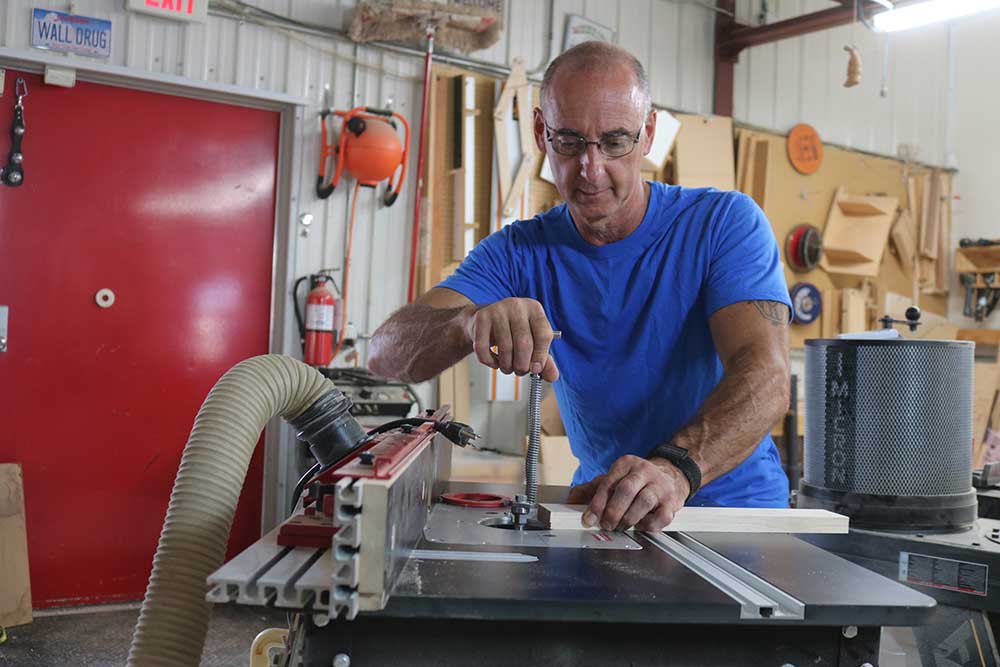 Cut Dovetail Sockets with a Shop-Made Table Saw Dovetail Jig
George Vondriska
Learn a new method of cutting dovetail sockets that utilizes a shop-made table saw jig. Everyone loves the look of dovetails, and they deliver unquestionable strength and durability as a woodworking joint. The approach described by George in this video is a simple, flexible means of producing high quality dovetails using a table saw dovetail jig that you can make in your own shop using scrap materials.
Jig Overview
The table saw dovetail jig used in this video is designed with a tall fence to hold the work piece securely at 90 degrees to the saw's table surface, and provides backing to reduce chip-out as the work piece passes through the spinning dado blade. The pin angle is controlled by adjusting the saw's miter gauge, which provides the flexibility to create different angles for different types of wood (generally a larger angle is recommended for softer woods such as pine).
Dovetail Layout
The jig provides the flexibility to configure the pin layout however you'd like: you are not constrained to a pre-defined pattern as with many commercial dovetail jigs. Simply design the pin pattern as you would like it, using consistent or variable spacing, and consistent or different sized pins.
Cutting Pin Sockets
First the table saw dovetail jig is set to the desired angle using the saw's miter gauge. Then, witness marks on the work piece are used to align the work piece to the jig, and finally the work piece is carefully pushed through the cut. If you're looking for more guidance, make sure to watch our many videos that will help you learn how to use a table saw.
Looking for More Instruction on Jigs?
Woodworkers Guild of America has a wide range of resources on other woodworking jigs for dovetails and other operations where repeatability and accuracy is important. Make sure to check out these videos so you can better understand the use of different jigs and their application.
Explore videos by George Vondriska