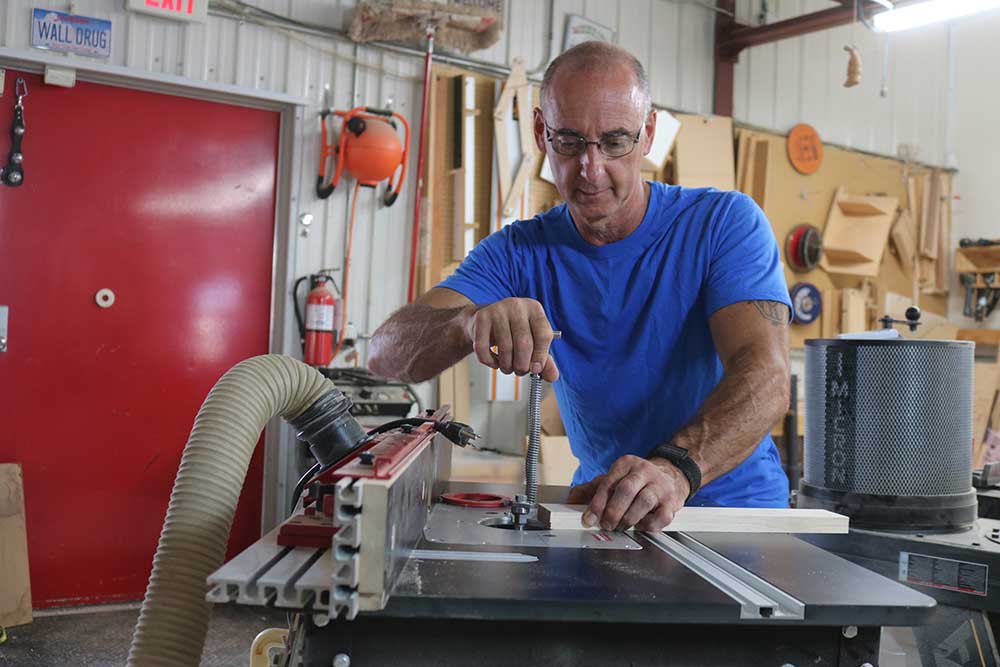 Product Review: Nova Voyager DVR Drill Press
George Vondriska
Lots of tools cross our paths, and every once in a while a tool really grabs our attention. The Nova drill press is a great example of that.
What makes it cool?
Let's jump right into one of my most-loved features on this machine; electronic variable speed. No step pulleys, no belt to move…Changing speeds is as easy as turning the dial on a dimmer switch. You know what that means? You're actually going to change the speeds when you're supposed to. And the digital readout tells you exactly what rpm you're using. Gotta love that. But wait, there's more:
– 6" long stroke
– Easy to use depth stops, mechanical and electronic
– On board rpm guide based on type of drill bit, diameter of drill bit, and material being drilled
– Auto shut off when the bit hits your preset depth of drill
– Self start. The machine is capable of auto starting just above your work so you don't have to hit the on switch
– Pilot setting. Great for round stock. The drill press starts on a low rpm, and automatically ramps up to the proper speed once the hole is started. No need to center punch.
– Capable of running in both forward and reverse
– Presets available (like buttons on a radio) that will take you to a specific rpm
– Brake. Big drill bit in the machine? No problem. The electronic brake will stop the bit when you shut the machine off so it doesn't free wheel forever.
– Large table, great for woodworking.
For more information
To learn more about the Nova Voyager Drill press visit www.novatoolsusa.com or call 727-954-3433. You can also view the drill press on Amazon.com.
Be sure to also have a look at our drill press safety info, and our additional product reviews.
3

Responses to "Product Review: Nova Voyager DVR Drill Press"
Explore videos by George Vondriska